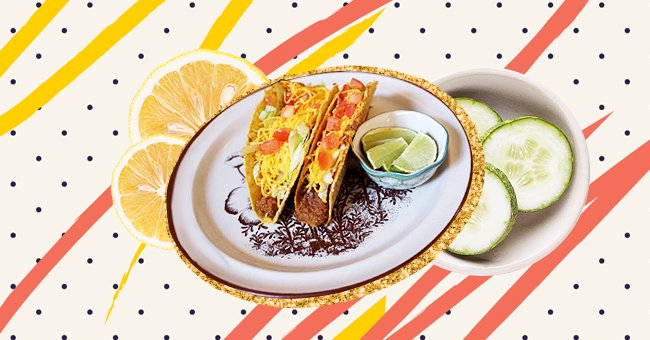 The Best Fast Food Outlets For Vegetarians
Spoiler Alert: Vegetarians and vegans do enjoy a delectable fast food option now and then. Non-meat eaters are people with cravings beyond french fries, too, and it's time to cater to that!
Finding a fast food outlet that offers tasty plant-based options can be a nightmare. Meatless food options have only gained appropriate recognition at restaurants recently, leaving a demographic out for years.
Thankfully, restaurants see the benefit and need to cater to non-meat eaters now more than ever. Take a look at the top 5 vegetarian fast food items to get on your late-night junk food runs.
Burger King Impossible Whopper Burger
Burger King'sKing's classic Whopper burger is an American favorite, and it's finally available in a vegan option. The chain first debuted their Impossible burger patty offering in 59 stores in St. Louis.
The vegan burger did so well in St. Louis that a nationwide 7,000+ store roll-out followed by the end of 2019. Vegetarians will love this hearty meat substitute meal; opt for no mayo to make it 100% vegan.
Del Taco Beyond Avo Taco
Del Taco has an impressive selection of vegan and vegetarian food options on their menu. The Beyond Avocado taco stands out from the wide plant-based and gives you a good old delicious taco experience.
The taco is made with a crunchy shell and is packed with Beyond Meat, lettuce, and tomatoes. There's no need to worry about ordering extra guacamole with this meal because it's all topped off with avo!
Carl's Jr. Beyond Famous Star Burger
Many non-meat eaters crave a good, filling burger more often than you'd think. This Carl's Jr. charbroiled option tastes like an actual beef burger, courtesy of the Beyond Meat patty.
The Beyond Famous Star burger has pickles, lettuce, tomato, onions, and special sauce like the original option. Now every vegetarian burger lover doesn't have to compromise with their cravings with this meal.
White Castle Veggie Slider
White Castle sliders are a favorite pick in their menu, making their veggie sliders an instant favorite. You can order the veggie slider as is or add the sweet chili version to offer a tasty kick to your meal.
White Castle also offers an Impossible Burger version of their sliders for those who want a faux meat bite. Lastly, you can add a side of fries, a milkshake if you're not vegan, and call it a delicious end to the day.
In-N-Out Grilled cheese and Animal Style fries
This In-N-Out option is great for vegetarians who do not like meat substitutes in their meals. The grilled cheese is a classic In-N-Out bun topped with American cheese, lettuce, tomato, and special sauce.
Everybody knows that you have to order something Animal Style at In-N-Out to make your meal extra special. Animal Style fries include a generous grilled onion, melted cheese, and special sauce topping.