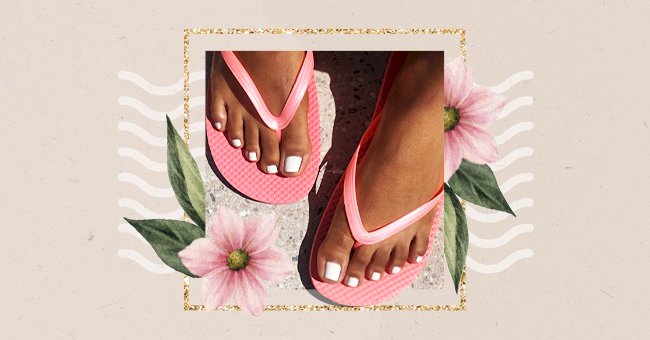 Foot Treatments To Get You Ready For Summer Sandals
Most of us wouldn't think twice about buying a skin treatment for our faces and bodies but would for our feet. However, our feet probably need the most care since they carry us around all day.
Many people do not really pay mind to their feet unless they're at a spa or a pamper party. The skin on our feet is much thicker than our bodies causing it to flake, develop calluses and peel more than anywhere else.
We typically don't pay mind to the condition of our feet because they're concealed, but summer is coming up soon. Read more to discover a few foot treatments that will get your feet ready for sandals this summer.
Tonymoly Changing Magic Foot Peeling Shoes
This K Beauty brand's foot peeling shoes are truly as magical as the name states. The product combines a blend of natural fruit extracts and exfoliants such as urea and lactic acid to peel off the top layer of skin.
This product requires one to wear the foot peeling shoes for an hour to an hour and a half. After that, the top layer of skin should start peeling naturally within four to six days, leaving you with soft baby feet after a week.
Karuna Exfoliating Foot Mask
The Karuna exfoliating foot mask comes in a pack of four and contains a blend of oils that make the experience luxurious. These foot masks are more fast-acting than most as you wear them for a minimum of 20 minutes.
Palmer's Cocoa Butter Foot Magic Scrub
Palmer's tried and tested vitamin E-rich formulas are excellent for the skin and are even better for the feet. This brand's foot mask comes highly recommended by dermatologist Dr. Mona Gohara, who uses it on her soles.
"The shea and cocoa butters leave your soles smooth as silk, now and later."

Says Dr. Mona Gohara
Bliss Aloe Leaf & Peppermint Foot Cream
This aloe leaf and peppermint-powered foot cream is one of the most soothing formulas for feet. The product's blend of ingredients helps eliminate dead skin cells while hydrating and softening the feet.
Tweezerman Sole Smoother Anti-Bacterial Callus Stone
Although it isn't a product you can apply on your skin, this callus stone also works wonders on feet. This anti-bacterial stone has an ergonomic handle, so you can reach every inch of your foot when smoothing it.
This callus stone is also much easier to clean than a typical foot file block, so you'll be using it for a while. Having one of these tools handy will ensure that your pedicure is always up to summer sandal standards.