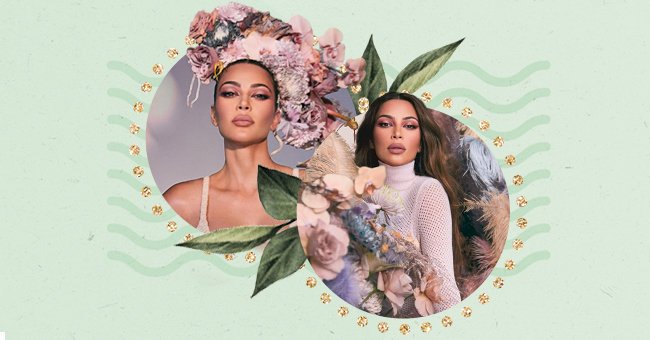 Forbes Reveals Kim Kardashian Is A Billionaire Amid Divorce From Kanye West
Kim Kardashian West is now officially a billionaire. The multi-entrepreneur and reality TV star has a fortune estimated at more than a billion dollars. This was announced on Tuesday by the American magazine Forbes.
The 40-year-old star's new billionaire status is due in part to her two cosmetics and lingerie companies, KKW Beauty and Skims, as well as her reality TV contracts and with brands for which she lends her image, reports the magazine.
As of October 2020, Forbes estimated Kim Kardashian's fortune at $780 million. According to the Forbes site, the American star has still gained a lot in 2020 despite the COVID-19 pandemic.
An Empire
A minor celebrity at the launch of Keeping Up With the Kardashians in October 2007, Kim Kardashian became a global star thanks to this show on which she built an empire with the help of her mother, Kris Jenner. She has more than 200 million subscribers on her Instagram page.
In February, the star officially filed for divorce from her husband, rapper, and entrepreneur Kanye West after weeks of unending speculation over a possible separation. A staple of red carpets and parades, "Kimye," as the couple was nicknamed, made a splash wherever they went.
Kim And KKW Beauty
In 2020, Kim Kardashian sold a 20% stake in KKW Beauty to the conglomerate Coty for a nice cheque for $200 million. According to Forbes, the star would still own 72% of the company's shares, or $500 million. As for its Skims brand? It would have brought her $225 million in 2020.
In addition to this, various amounts are earned thanks to partnerships with brands and thanks to The incredible Kardashians, which will soon end. According to Forbes, Kim Kardashian would earn $10 million annually for appearing on the reality show.
The Rest Of Kim's Money
From launching KKW Beauty in 2017 to launching Skims, the shapewear line in 2019, Kim Kardashian West has done pretty well for herself. She has proven that she works hard and smart, and now we can see the dividends.
The rest of Kardashian's assets consist of cash and investments. This also includes those in real estate (including three properties in Calabasas, northwest of Los Angeles). Kim Kardashian also holds shares in Disney, Amazon, Netflix, and Adidas, which her soon-to-be ex-husband Kanye West gave her for Christmas in 2017.