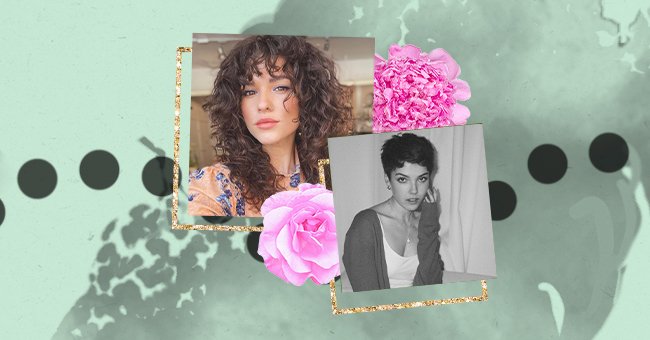 From Brow-Licking Fringes To The Blunt Bob Chanel Is Serving Post-Lockdown Hair Inspiration
Let Chanel's Autumn/Winter 2021 Paris Fashion Week be your inspiration for that much-needed post-lockdown salon chop. These French-inspired dos are just what you need when you go back to socializing!
Damien Boissinot the mastermind behind these edgy and stylish looks for summer. He was inspired by 90s hairstyles but gave it the extra fresh and modern finish. The array of looks offer great styling and accentuate the sharp finishes!
So pick up your straighteners because this summer we're going all out to bring out these sharp edges, and if you're curly, I hope you don't mind a bit of frizz!
The Curly Shag
This seasonal style has been a sought-after trendy look on TikTok for months now, and it seems like it's here to stay. This chic 90s look is low maintenance with easy upkeep, making it a lazy girl's dream do!
This type of haircut would ideally suit those with thicker hair and wavy or defined ringlet curls. When it grows out, it's pretty easy to maintain and only requires a touchup every three months.
The Afro
The afro will always be in fashion; after all, it is an African Queen's Crown. After a lengthy lockdown, if you've shown your locks some love, flaunt it!
Afros are great hairstyles because they honor the texture you have; the look is created around your hair and texture. It's going to be a summer of combed-out crowns, and it's going to be gorgeous!
The Pixie Cut
There are various pixie styles to choose between, from a cropped chic look to slick backs and tousles. You don't even have to lose too much length if you don't want to!
Especially if you were amongst those who impulsively shaved their heads during the lockdown, a pixie is a great way to play around with different styles as you let your hair grow back out! If you're still thinking about chopping it off, this is your sign, but the effortless styling takes a lot more effort than you'd expect!
The Grunge Fringe
This brow-licking fringe gives you the ultimate grunge look! If you have naturally sleek hair, this look is pretty low-maintenance, but if not, no worries, your hair straightener will get you there!
With long straight hair and a straight fringe, this look is a classic; if your hair is thinner or just needs more volume with this style, there's a variety of products to play around with to give you that "I woke up like this" look.
The Blunt Bob
Bob cuts seem to transcend time because every summer, they're always a fashion trend! These cute cuts come in so many different styles: the long bob, the asymmetrical bob, and now the blunt bob.
They call it the blunt bob because it has no layers, only soft blunt cuts that accentuate the jaw and gives you a sharp look that compliments your features. A blunt bob is a style that, when sported by Rosamund Pike, looks stunning!