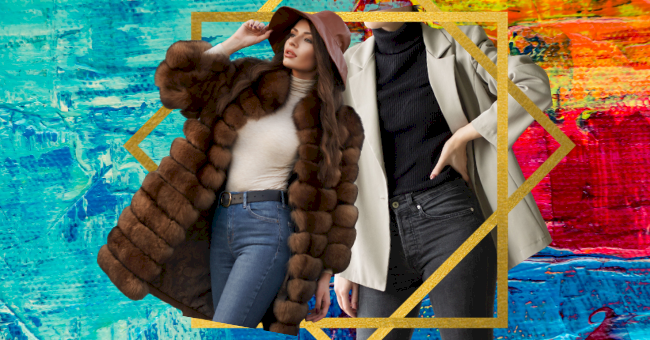 From Formal To Streetwear: 5 Easy Ways To Style Skinny Jeans
Whether you need to dress up for a party or dress down for some outdoor fun, jeans are the most versatile option in most of our closets. With the right pair of jeans, how you style it will determine how appropriate it is for the occasion.
These simple denim are extremely versatile and flattering to almost all figures. From boardroom meetings to days at the park, here are 5 stylish ways to wear your skinny jeans.
1) Blazer & Heels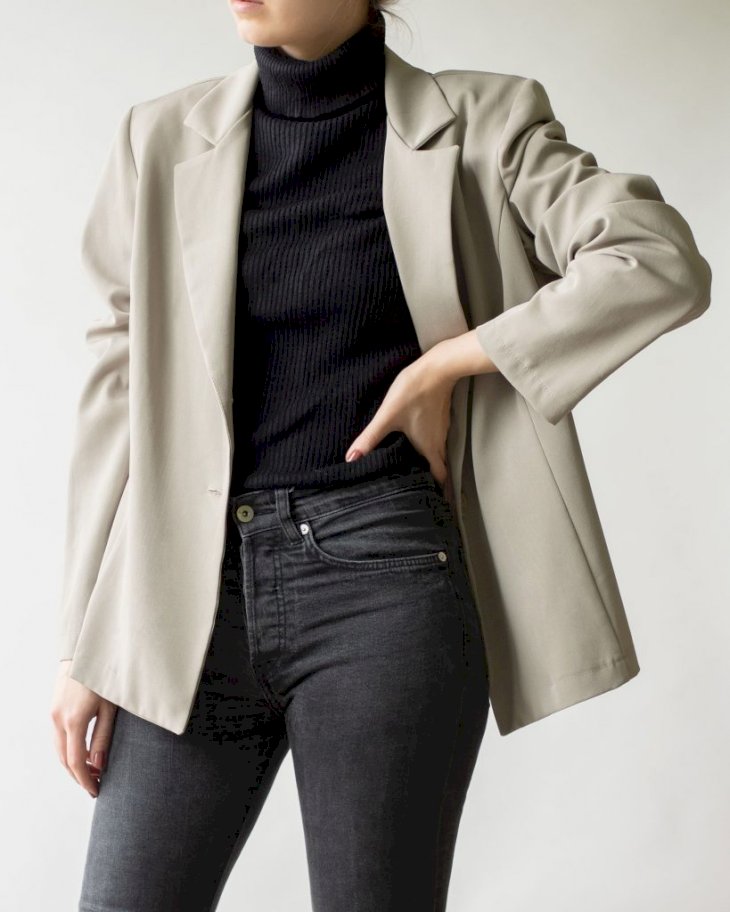 Shutterstock
Looking professional and meeting ready doesn't mean you need to sacrifice fashion for function. Instead invest in a pair of stylish, good quality plain black skinny jeans.
Pair it with a plain white tee, a shirt, or even a black polo neck like the picture and a pair of dangly earrings to create a put-together look. Then simply throw on a contrasting blazer to give you the final professional-looking touch before rushing into your team meeting.
2) Graphic Tees
Skinny jeans serve as the perfect complement for any bold statement T-shirt. Needless to say, the easiest way to spice up your fit is to throw on a loud tee with a pair of skinnies.
The perfect "lazy" outfit. As you probably guessed already, this is one of my favorite go to looks for casual adventure days. Not to mention, you can quickly flip the look in a split second with a pair of heels for a night out.
3) Winter Coat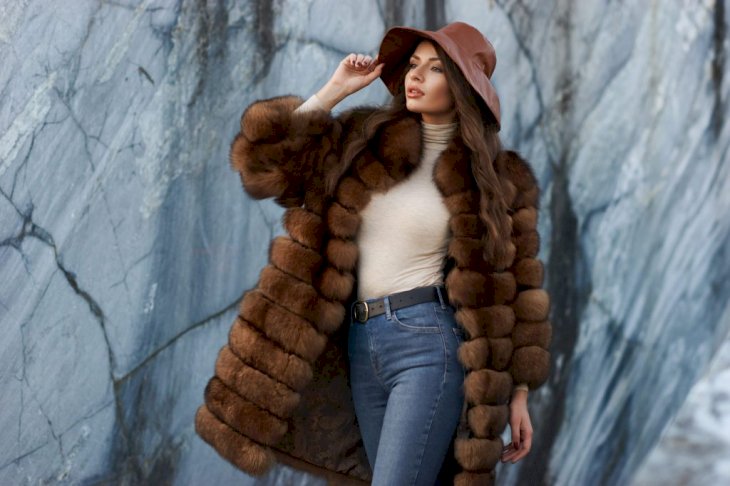 Shutterstock
Nothing goes better with a big bulky jacket than a pair of slim-fit jeans. The classic combination creates the illusion of curves in all the right places.
Dress up your skinnies with a faux fur coat and some boots and you'll be warm, cozy, and stylish. Wearing ripped jeans with your fur coat adds an even more interesting textural element to the ensemble.
4) Shirts
Sometimes simple is the most flattering look to go for. This is another classic combination that will never fail regardless of the occasion.
Pairing your skinnies with a classic white shirt is an easy way to go from casual to chic with minimal effort for a business lunch. Alternatively, opt for a red and black check shirt and tie the bottom in a knot for a casual day outdoors.
5) Long Coat & Booties
Adding a long coat over your skinny jeans and pairing it with booties makes for the ultimate winter 'fit. Not only is it stylish, it's also the perfect way to stay warm without looking frumpy.
Add a belt to accentuate your waist as shown in the picture. If you're trying to achieve the off-duty model look, we recommend opting for a monochromatic color palette with this outfit.