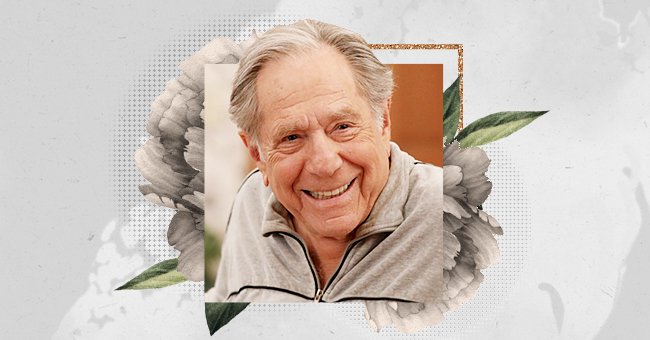 George Segal Has Passed Away At Age 87
The Oscar-nominated actor died following complications in bypass surgery. He is best known for his comic roles in Just Shoot Me and The Goldbergs, the latter being his last-ever television performance.
George Segal was a renowned American actor and musician. He was born on February 13, 1934, and rose to fame in the '60s and '70s for his one-of-a-kind dramatic and comedic performances.
The 87-year-old Veteran actor was last seen in ABC's sitcom, The Goldbergs, as Albert' Pops' Solomon. He bagged two Golden Globe Awards for his iconic performance in the rom-com A Touch of Class and his role as a magazine publisher on NBC's sitcom Just Shoot Me.
George Segal's Death
Segal died on Tuesday, March 23, 2021, due to severe complications in his bypass surgery. The Goldbergs actor was 87 years old, and the news of his passing was confirmed by his wife, Sonia Segal.
"The family is devastated to announce that this morning George Segal passed away due to complications from bypass surgery."

said Sonia Segal.
Segal's Acting Career
Segal's acting career started in the 1960s when he starred in major films like Ship of Fools, Blume in Love, Where's Poppa? For The Boys, and King Rat. His most notable and Oscar-approved performance was in Who's Afraid of Virginia Woolf alongside Elizabeth Taylor and Richard Burton.
The Goldbergs star was also seen as a supporting actor in the movie Love & Other Drugs and Elsa & Fred. In addition to films, he appeared on numerous TV shows like Boston Legal, Entourage, Private Practice, and Pushing Diaries.
Segal's Last TV Performance
Segal was last seen as Albert' Pops' Solomon on ABC's sitcom The Goldbergs, which started airing in 2013 and has completed eight seasons. His last filmed episode will go on air on April 7, and the late actor will most likely be paid homage on TV.
"On behalf of everyone at the Goldbergs, we are devastated at the loss of our dear friend, George. He was kind, sweet, beyond talented and funny. George was the true epitome of class and he touched all of our lives so deeply. "It was an honor and a privilege to have him as a colleague and friend all of these years. It is no surprise to any of us that knew him so well that he is a true national treasure. He will be missed by all. POPS, we will miss your banjo playing and your infectious laugh."

shared The Goldberg's cast and crew in a statement.
TV Fraternity Reacts To Segal's Death
Many celebrities, including Segal's manager and friends, remembered him fondly and shared heartfelt notes. The 73-year-old actor Micheal McKean and Sabrina The Teenage Witch's star Melissa Joan Hart mourned the actor's loss.
"George Segal has gone now. A career that kept going for 50+ because he loved it, and he was great at it. RIP."

wrote McKean on his Twitter account.
The Goldberg actor's manager, Abe Hoch, described him as a "wonderful human being." Morgan Fairchild, his co-star from The Zany Adventures of Robin Hood, shared a picture from yesteryear with a moving Instagram caption.
"So sorry to hear of the passing of the glorious George Segal! We did The Zany Adventures of Robin Hood together, and I guested on Just Shoot Me. He was one of a kind and always a joy!"

said Fairchild.