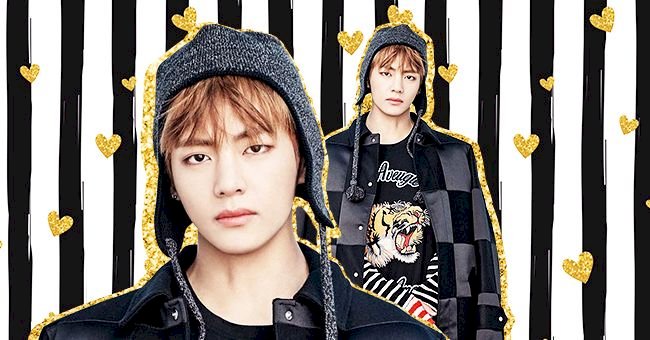 Get The Look: 5 Easy & Affordable Ways To Recreate BTS Taehyung's Style
Korean boyband BTS recently made Billboard history by snagging the top two spots on the Hot 100 chart. But their music isn't the only thing gaining them attention. Their individual approaches to fashion have perked the interest of many.
In particular, the ever-stylish Kim Taehyung, a.k.a V, has become something of a style icon. His effortless yet chic and artistic approach to his wardrobe is awe-inspiring, to say the least.
His style evolution is well documented online and ranges from him customizing his own outfits to investing in high-end fashion brands like Gucci. Known for styling his own airport outfits and experimenting with his style, the singer's style is both unique yet consistent.
Fans are well aware that when the band initially debuted, money was a limited resource. So it should be no surprise that while Taehyung can now afford all the Gucci his heart desires, many of his looks can still be recreated in an easy and budget-friendly way.
1. Hair Accessories & Hats
Known for always expertly accesorizing his outfits, V uses his hair pieces to complete his looks. While the small touches give his outfits their expensive, magazine look, it is actually relatively easy to recreate.
Invest in some cute sportbands, hats and berets. He tends to favor styles like berets and paperboy hats to give his outfits a slightly vintage, put-together vibe. While he uses sportsbands and winter hats to add a touch of playfulness to his overall look.
2. Personalize Old Items
Another typically V move is to wear personalized items. Being artistically inclined and strapped for cash pre-debut, V would tap into his creativity to make average clothing look outstanding.
From cutting holes to trimming hems and more recently custom painting an old jacket, he has created more than one unique master piece. He even wore a fan made custom T-shirt. Needless to say, this is our favorite budget-friendly look to recreate from the "Sweet Night" singer.
3. Support Indie Artists
While the "Singularity" singer has a deep rooted passion for designer brands like GUCCI and Chanel, he also loves supporting smaller businesses and independent artists. This means even if we can't own his entire look, at least e can match his accessories.
One of our favorite items he bought from an Etsy seller is the adorable paint palette pin he was spoted wearing at an airport. He also regularly buys handmade bracelets from the charity brand Choi Changnam (Ccnmade).
4. Invest In Staples Like White Shirts & Cardigans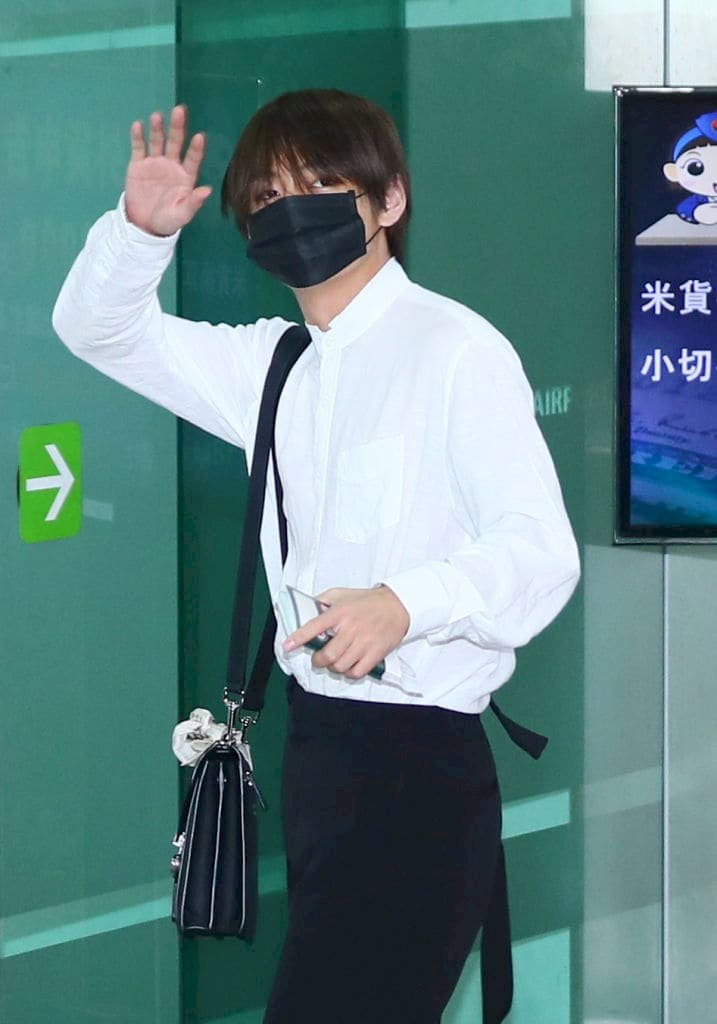 Getty Images
When he decides to simplify down his regular looks or simply wants to chill, V tends to opt for simple basics. From a plain white shirt paired with classic black pants to sweater vests, this is a look anyone can pull off.
He puts the two styles together to create the ultimate chic yet warm and snuggly look. If he wants to truly look like a fashion model, the star opts for long collared coats which may be costly but definitely worth the investment.
5. Bandanas Or Scarves
Lastly, during the BTS online concert "MAP OF THE SOUL ON:E," the singer displayed a wide variety of eye-catching and jaw dropping looks using a simple bandana scarf. He used the bandana to slightly alter and change the styling of his main outfit multiple times during the show.
From initially having it wrapped around his arm for a bad boy vibe to using it to hold his hair back like a headband, he had fans in awe. His final move to tie it around his waist as a belt is a stroke of genius in our opinion.