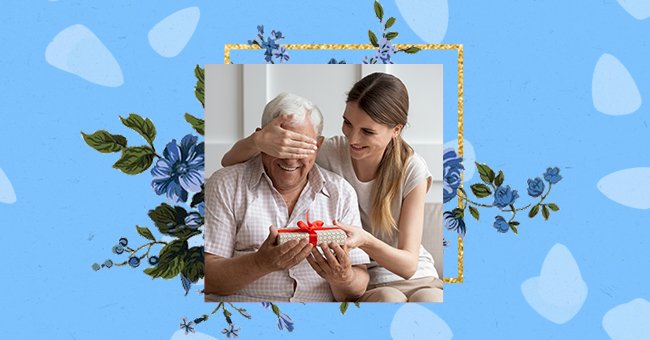 Gifts Dad's Secretly Want For Father's Day
Your dad is one of the most important people in your life but quite possibly the most difficult to shop for. And if you're struggling for a Father's Day gift, there's a list of things your dad might secretly want!
Father's Day is coming up real soon, and you want to get a gift for the special man in your life. But sometimes shopping for him is just extra hard because what does he want?
And no matter how you try to phrase the question inconspicuously to him, he'll end up giving you the vaguest answers. So you don't get stuck for ideas, here's a list of things dad secretly wants, and you can take all the credit!
1. An Apple Watch
The Apple Watch Series 6 can track your dad's workouts and keep him updated about your car's status at the mechanic. He can also dress it up with a fancy wristband when he's ready to suit up for work and stay classy!
2. A Brooklinen Robe
We all love our robes, but Brooklinen makes the plushest and comfortable robes your dad will love! It's a cozy gown to lounge around in, perfect for a lazy Sunday morning with his kids!
3. Coffee Machine
No one loves a groggy dad without his coffee, but if you gift him his own bean machine, he'll have his favorite brew on tap! Besides, you could also get your favorite lattes, so there's no losing!
4. Bug Zapper
For the dads who hate the bugs but love the outdoors, get him a bug zapper. It's also shaped like a tennis racket to make zapping those pesky mosquitoes much more fun!
5. Laser Leveler
If your dad loves making home improvements, but you're tired of holding things for him, he definitely needs a laser leveler. Then, he can set his lines at the correct level, and your arms won't be cramping all day long!
6. Victorinox Swiss Army Knife
If your dad loves to go camping, why not send him out into the wilderness prepared with a Victorinox Swiss Army Knife. That way, he'll have a utensil for anything he might face in the wilderness!
7. The Ultimate Grill Tool Set
If your dad is the best at the grill, get him the ultimate grill toolset that says it all. Now he can spend his time knowing that he really is the best at the grill!
8. Touchscreen Gloves
If he has everything he needs for the summer, then winter prep can't start soon enough! So keep him nice and warm even when he chooses to text you through screwing in that lightbulb!
9. Memory Foam Slippers
When he's at home, you want him to be as comfortable as possible! With Memory Foam Slippers from RockDove, he'll feel like he's walking on clouds no matter where he is!
10. Wallet Phone Case
If you're begging your old man to go cashless, this might be the best way! You can get him the Spigen magseries that also doubles as a phone stand, stylish and conventional! Father's Day is coming and fast, so make sure you grab these goods while stocks last!