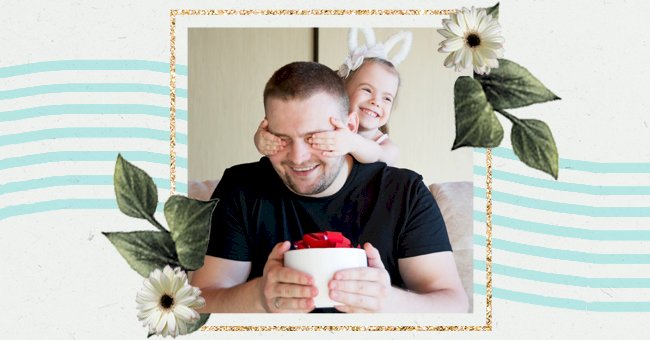 Our Pick: The Best Father's Day Gifts To Pamper Your Dad
Shopping for all the dads in your life can be daunting, mainly because these men never seem to want anything. But because they deserve to feel special on Father's Day and every other day, here's a list of all the meaningful things you can buy.
Allow us to help you find the perfect set of gifts for your daddy, father-in-law, grandpa, husband, and uncle. While these super-shy humans make it nearly impossible to find the right present, you can still get them a little something to brighten their day.
It can be overwhelming to search for the best gift options amid all the daddy day preparations, and that's where we jump right in to help. Without further ado, take a look at all the adorable and downright thoughtful gifts to pamper all the dads in your life. Happy shopping!
ByRiver Acupressure Foot Massage Slippers
If he's not fond of foot massages but still feels tired, these acupressure foot massage slippers will be an excellent choice. Just make him wear these for a good 10 to 20 minutes, and he'll experience instant pain relief.
QI-EU Wireless Charger
For the men who constantly complain about their phone's low battery, this wireless charger will prove to be a worthy addition. He can finally get rid of all the messy charging cables and wires and carry this portable charger on the go.
Hamilton Beach Breakfast Sandwich Maker
For the dads who love preparing breakfast like a chef, this easy-to-use sandwich maker will make things super smooth. You can join him in the kitchen, and together, you can prepare a bunch of healthy and delicious lunch and dinner sandwiches in minutes.
Hanes Men's Slipper House Shoe
Your dad will love these comfy house shoes, which feature a durable, gripped sole and memory foam cushioning. The odor protection technology will ensure they stay fresh all year round, although they are machine washable.
Knock Knock What I Love About Dad Book
Some of the most simple presents can leave a lasting impression, and this daddy book is all the proof you need. All you have to do is fill in the blanks, describing your dad the way you like. Don't shy away from being a little witty and emotional.
101 So Bad, They're Good Dad Jokes By Elias Hill
Enjoy a hearty laugh while you and your daddy go through this hilarious joke book. It's filled with witty one-liners, so you're never short of ROFL moments. This is where the Father's Day celebrations become a little less sentimental and a lot more fun.
Sock Fancy Sock Subscription
For the fathers who are never satisfied with their sock collection, receiving a new pair of colorful socks every month will sound delightful. You can enjoy watching them stroll around the house in their favorite funky pair, and their happy feet will make you happy too.
Under Armour Men's HeatGear Armour 2.0 Leggings
These comfy leggings feature heatgear technology, which pulls sweat away from the skin, keeping your dad cool in the hot weather. The ergonomic design and lightweight fabric mean your dad will never want to get out of these cropped tights ever again.