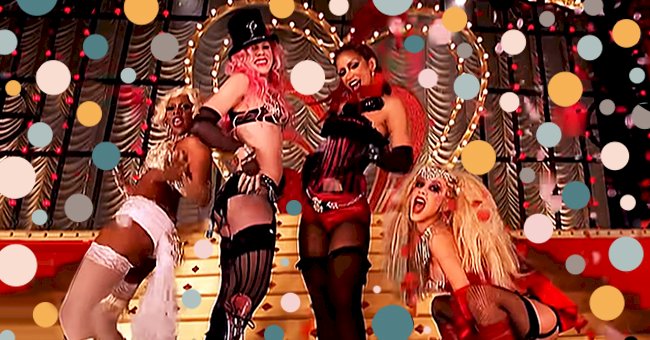 Girl Power: The Top 5 Female Music Collaborations Of All Time
Nothing screams' girl power' like a chart-topping, all-female featured banger. We love our female collaborations, whether it's a heartwarming ballad, a bouncy pop tune, or an empowering rap bop.
The entertainment industry loves to pit women against each other to sell stories and gain publicity. Unfortunately, many women have played into this spiteful game and entertained these so-called 'beefs.'
It is always empowering to see women get along in the media, mostly when they work together. Female-led collaborations are one of our favorite things to see, and we've listed our top five picks.
Lady Gaga Ft. Beyoncé On Telephone
The two queens of pop collaborated on this timeless pop banger a whole decade ago. This song is just as eccentric and catchy as we would expect from two of the world's greatest stars.
The partner in crime storyline in the music video is also worthy of a film nomination. The tune, the makeup, the outfits, and the acting is all so unforgettable; we've been waiting for the continuation since 2010!
Mariah Carey And Whitney Huston For When You Believe
These talented vocalists squashed their feud in the best way with this heartfelt collaboration. The extraordinary duo notoriously threw shade at each other for years before this song came out.
We are ecstatic that these powerhouses finally came together to create beautiful music. The song's message is also a perfect way to wrap up a long-brewing tension.
Brandy Ft. Monica, The Boy Is Mine
This Jerry Springer Show inspired tune is one of the most iconic collaborations to come out of the 90s. Brandy and Monica also had a rumored feud that they chose to squash with this hit feature.
The song about two women fighting over a man may not be so empowering, but it is relatable. Who knew a song about a petty squabble could bring two rumored nemesis together?
Lady Marmalade By Christina Aguilera, Lil Kim, P!nk and Mya
This star-studded collaboration oozes perfection from start to finish. Three female stars at the height of their careers gave us the best and most memorable song from the Moulin Rouge soundtrack.
Every single contribution from each woman added something special to this sensual banger. Amongst all things, we also couldn't miss Missy Elliot's brief cameo at the beginning of the iconic music video.
Jessie J, Ariana Grande and Nicki Minaj On Bang Bang
You can't miss the catchy and sometimes annoying melody of this chart-topping pop track anywhere. Bang Bang may not be your playlist song of choice in 2020, but it sure is as iconic as they come.
This song played on the radio, music festivals, clubs, retail stores, and on our phones for months on end. The pop banger is also one of the first songs that let us into Nicki and Ari's adorable bond.