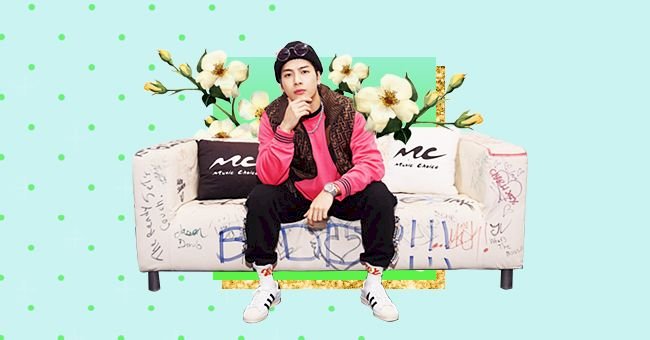 GOT7 Member Jackson Wang Reveals Team Wang Has Four New Projects
GOT7 fans should get pumped for the entertainment that's to come from the band members. Jackson Wang recently revealed a few exciting new projects he's working on this year.
Although GOT7 recently parted ways with their management team, the boys are still as busy as ever. It has barely been an entire month, and there is already news of new TV, music, and even fashion projects.
Wang made the most recent announcement, which added up his new project list to a total of four items. Read more to explore the new projects that Jackson Wang is currently working on with his team.
From Hong Kong To South Korea
Jackson Wang may be in one of the most famous K Pop bands globally, but his roots are in Hong Kong. Wang even has his label 'TEAM WANG,' which he was only allowed to promote in his home country.
Jackson recently shared he wasn't able to promote in South Korea due to his contract with JYP Entertainment. Now that the deal is over, Wang is excited to share his work with South Korean fans.
"I could work everywhere except for Korea, that was the deal"

Says Jackson Wang
Jackson also revealed he is working on new solo projects with his new management, Sublime Artist Agency. Fans can listen to the exciting spoilers and informs on the Get Real podcast's 34th episode.
New Music With Sublime And Team Wang
Jackson has been making music with TEAM WANG since 2017 but hasn't been able to promote in Korea. Now that he's signed with Sublime Artist Agency, Wang is excited to bring his music to his biggest fans.
The singer revealed that he is working on two albums this year. One album will be in Chinese, and the other will be in English, which will expose him to an even larger global audience than he already has.
Wang also shared that he will release a single from one of the albums next month, which fans look forward to. The Chinese album is set for a global release date in August, so all fans should mark that in their calendar.
Focus On Fashion
The 26-year-old singer released a fashion brand under TEAM WANG in 2018 called 'Team Wang Design.' After three years of waiting on an official drop, fans were treated with a teaser from Jackson on Instagram.
The Team Wang Design vision finally came to life through a pop-up that featured pieces from the brand. Wang's work in fashion showcases his streetwear interests, and the monochromatic merch is stylish and chic.
The Team Wang Design limited concept spaces opened doors in January with a global launch. Although several Asian, European, and American countries hosted pop-ups, South Korea didn't, but we hope to see one soon.