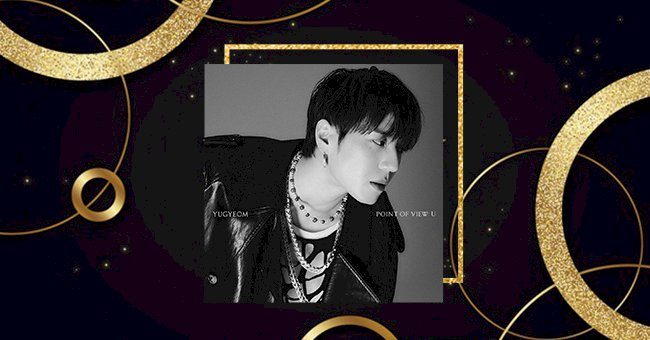 GOT7 Yugyeom's Song 'I Want U Around' Featuring DeVita Tops iTunes Charts Around The World
GOT7's youngest member, Yugyeom, tops the world iTunes chart with his pre-release song "I Want U Around," featuring female soloist DeVita. The song is also one of the songs on his upcoming first solo album, "Point of View: U."
"I Want U Around" skyrocketed to number 1 in 35 countries worldwide, including Thailand, Malaysia, Saudi Arabia, Kenya, Brazil, Estonia, Poland, India, Chile, Paraguay, Israel, Trinidad and Tobago, Costa Rica, and Oman.
In addition, "I Want U Around" also took the number 1 spot on the charts of South Korean digital music service Genie when it was released and remained at the top until the "chart freeze" (the time between 1 a.m. and 7 a.m. local time when real-time charts were not available).
About The Song "I Want You Around"
The music video garnered 250,000 views on YouTube, barely one hour after it was released, and 900,000 views within 19 hours. To say Yugyeom's solo debut received an overwhelming response from his fans all over the world would be an understatement. The single is one of the tracks from his debut EP that is scheduled for June 17.
About His Signing With AOMG
Kim Yugyeom of GOT7 signed with AOMG (Above Ordinary Music Group), a South Korean label specializing in hip-hop and R&B. This is the label founded by rapper Jay Park. This was a piece of big news for Kim Yugyeom after he departed from GOT7, which JYP Entertainment managed in January.
AOMG also boasts of artists such as Lee Hi, Simon Dominic, Gray, and Loco, among others, on its roster. Along with the announcement, the label shared Yugyeom's "dance visual" video titled "FRANCHISE" performed by Travis Scott, Young Thug, and MIA.
About GOT7
GOT7 was a South Korean group that JYP Entertainment started. They also debuted on January 16, 2014, with 'Girls, Girls, Girls.' The group consisted of seven members: JB, Jackson, Mark, Jinyoung, BamBam, Youngjae, and Yugyeom.
GOT7 were among the best-known K-pop bands. Besides, they had done three world tours that have sold out over the years. This earned them the nickname "global group."
Yugyeom's Other Ventures
Besides, the youngest member of the music group GOT7, Yugyeom, is set to debut as a solo singer under his new agency, AOMG. In addition, he will be collaborating with South Korean rapper Gray for this new song.
"I Want You Around" Translated
He sings the song for the lover whom he wants to stay with him forever. Also, he sings about not being able to fall asleep and hopes he dreams of his lover at last. He then goes on to wonder why he wants somebody who just can't stay.