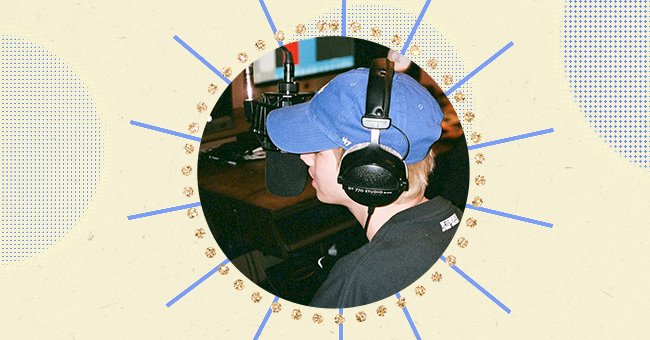 GOT7's Mark Tuan Opens Up About Leaving JYP & His Solo Career
It's barely been three months since GOT7 left JYP Entertainment, but the members are already thriving. Mark Tuan, who recently moved back to Los Angeles, opens up about his budding solo career.
GOT7's contract with JYP Entertainment ended this January, and the boy band members didn't renew. Reports suggested that each member the process of negotiating separate management deals at the time.
Now we know some of the projects that each member is working on for this new chapter of their careers. Read more to explore what Mark Tuan has and will be doing since GOT7's departure from JYP Entertainment.
Successful First Single
One may think three months is not much to make extraordinary changes, but Mark proves that wrong. The GOT7 singer started working on some spectacular solo music since the bands' departure from JYP.
Mark announced his latest single on his new Youtube channel with over one million subscribers. When Mark's channel hit one million subscribers, he uploaded a video with exciting music news to celebrate.
"I wanted to let you guys know I collaborated on a song with Sanjoy. It's called 'One in a Million.'"

Says Mark Tuan
Mark's collaboration with Sanjoy isn't the first from the GOT7 band with Youngjae's 2017 song with the star. One In A Million is Mark's first solo single release since leaving JYP and is a hit with over 5 million views.
Life After Leaving JYP
Mark recently had an interview with Billboard to share about his career since leaving JYP thus far. He reveals that support from fans has inspired the GOT7 members to work harder to keep them happy.
Mark also shares that this support from fans also pushes him to be more creative with his work. In the interview, he also reveals that he is working on finding his own sound when it comes to music these days.
Although he already has a solo single out, Mark wants to perfect his music and create his own sound. He shares that he has put together a playlist of artists who inspire where he wants to be musically in his career.
On GOT7 And Kpop
The members of GOT7 have made it clear that leaving JYP does not affect the band as a unit. Mark even recently shared that they used to fight more in earlier stages of their careers than they do now.
He reveals that their fights were never malicious in nature but more like small sibling quarrels. Fortunately, those petty disagreements earlier on only brought the band closer, like they are true brothers.
Mark also touches on GOT7's growth and Kpop in general, giving props to fans for their global appeal. Kpop is a significant part of pop culture, and that's all thanks to loyal fanbases, according to Mark.
He uses BTS as an example of a band that has worked extremely hard to build its fanbase. Mark commends how the band was able to do that and reiterates the importance of loyal fans to takeover.