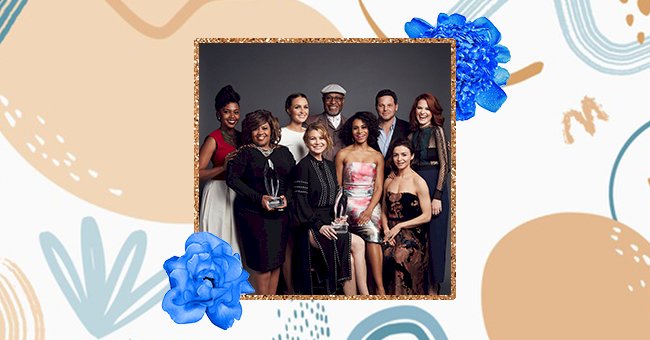 'Grey's Anatomy' Showrunners Prepare For A Potential Series Finale
We've had seventeen glorious years of 'Grey's Anatomy,' but never did we think we would see the end. Things are looking tense for Grey Sloan on and off-screen as the showrunners contemplate a series finale.
We have all had our eyes peeled on our screens for seventeen seasons of the finest hospital drama series. The Shonda Rhimes creation has managed to capture the hearts of many time and time again.
Fans of the series would be shocked to learn that the medical show may be coming to a close. Read more to explore how 'Grey's Anatomy' could be coming to an end after season 17.
Hit With Uncertainty
The crew and cast for 'Grey's Anatomy' deal with unexpected news in the show's script, but never in real life. Rhimes' hit show has successfully captured audiences since 2005 without any doubts about renewals.
The show has operated on a high since its premiere and has made several actors household names. We've tuned into some of the most realistic surgeries on the TV thanks to Grey's, but it may be time for an end.
Series showrunner Krista Vernoff told The Hollywood Reporter that the show's future was uncertain. Vernoff says that ABC, Ellen Pompeo, and executive producers haven't come to an agreement for season 18.
She also shares that the uncertainty has put her in a difficult spot that has them thinking of an end. The ending of Grey's Anatomy would compromise a large crew and comes as a shock to fans of the show.
Two Possible Endings
Vernoff further explores the situation with the show and explains that writers prepared a dual ending. It is the first time the showrunner doesn't know the show's fate, so she prepared for both scenarios.
"I don't know. And so, I planned a phenomenal season, and I've planned what can be a season finale or what could be a series finale."

Says Krista Vernoff
Vernoff also explains how the pandemic affected conversations about season 18 with ABC. She reveals that she hasn't made any plans for season 18 while trying to get through this one and await news about a renewal.
"We are on fumes. I don't really have creative space for imaginings of what might happen next year; I'm trying to get through this season. Once I know if this is the final season or not, I can start to try to imagine other things.

Says Krista Vernoff
A Fantastic Legacy
If 'Grey's Anatomy' does come to an end after season 17, it would've left a great legacy behind. It is the longest-running medical drama series of all time and has the highest paid primetime TV actor as the lead.
'Grey's Anatomy' launched the careers of industry giants like Shonda Rhimes, who has a perfect resume now. The current showrunner also oversees Station 19 and has her own creation, 'Rebel,' due for ABC in April.
The show has some of the most prestigious alumni in Hollywood, such as Sandra Oh and Katherine Heigl. Nothing can compare to the impact that the doctors at Grey Sloan had on television and the entire industry.