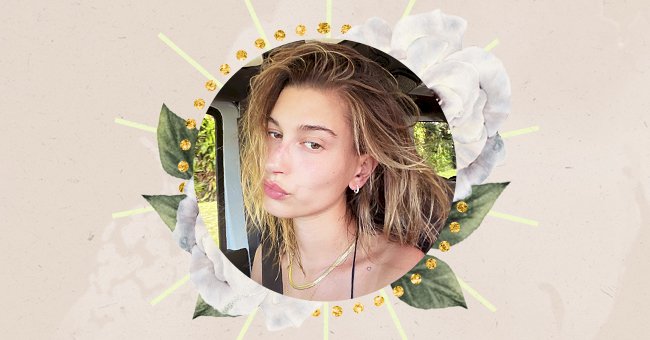 Hailey Bieber Uses Retinol Alternative To Maintain Her Glowy Skin
Hailey Bieber is making us rethink the way we use retinol. In a recent Women's Health podcast, the model and Instagram star revealed she uses a plant-based alternative to retinol to save her skin from retinol's irritating effects.
On a recent episode of Women's Health's "Going For Goal," Hailey Bieber explained she is a fan of Phyto-retinol, a plant-based alternative to retinol. Beiber went on to add that the ingredient is much gentler on the skin.
Bieber, a fan and brand ambassador of bareMinerals listed the brand's Ageless Phyto-Retinol line as her go-to product. The line offers everything from eye creams to moisturizers all promising the same results as the popular active.
What is Phyto-Retinol?
Beiber's sentiments are echoed by bareMinerals. The brand illustrated that while retinol is used to help alleviate several skincare concerns like acne or fine lines, they noted users often discarded the ingredient due to the negative side effects.
"When we saw the research on Picão Preto, we knew it was a game-changing ingredient. Now we can offer a natural alternative to retinol that truly delivers on its skin-improving promises."

bareMinerals
According to the brand, Picão Preto is a gentle retinol replacement that is safe to use at all ages. Therefore, as Bieber cosigns, makes it a safe enough anti-aging product where others might be too harsh for younger skin.
What Is Hailey's Skincare Routine?
Now that we know that Hailey uses retinol, it's time to get into just how she achieves her flawless skin. For one, Bieber is never without her SPF every morning. Furthermore, she admitted she never skips a day, revealing that had she known the powerful benefits of using sunscreen, she would have used it much earlier.
The model also explained that her daytime and nighttime routine includes first using an oil-based cleanser, followed up with a foaming cleanser. Next, she goes on to add a serum or two before finishing off her routine with a moisturizer—her fave, non-other than bareMinerals, Ageless Phyto-Retinol Face Cream.
On Working With Her Beauty Icon - Her Mother
If the phrase 'Got it from my mama' never meant anything to you, all you'd have to do is look at is Bieber's mom to believe it. Bieber currently features in the bareMinerals campaign with her mother who she says is just as keen on her skincare.
"She's never had any Botox or anything done. She did that by just eating healthy and protecting herself from the sun."

Hailey Bieber
Bieber revealed that her mother prefers organic beauty and prioritizes the importance of feeding your skin from the inside. So how does she do this? Through taking supplements, vitamins, keeping out of the sun, and of course SPF.
However, despite the bells and shingles about her signature glowy skin, Bieber has alluded to the fact that she struggles with acne and dryness. To combat this she makes sure to use products with Niacinamide and Hyaluronic acid. For an excellent Niacinamide hit Beiber prefers bareMinerals Skinlongevity Long Life Herb Serum.
On the other hand, the Ageless line is formulated with hyaluronic acid to pump in moisture as well as protein peptides to help your natural collagen so that your skin looks smoother and supple.
Like most of us, the Instagram star is trying to remember to take her skincare down to her neck right before she goes to bed, and for this, she prefers bareMinerals neck cream.
As a parting shot, Bieber recommended that those struggling with breakouts should not strive to dry out their skin in an attempt to treat their concerns. To this, Bieber says to focus on moisturization and nourishment. She also pays attention to the changing seasons and how they might affect her skin.