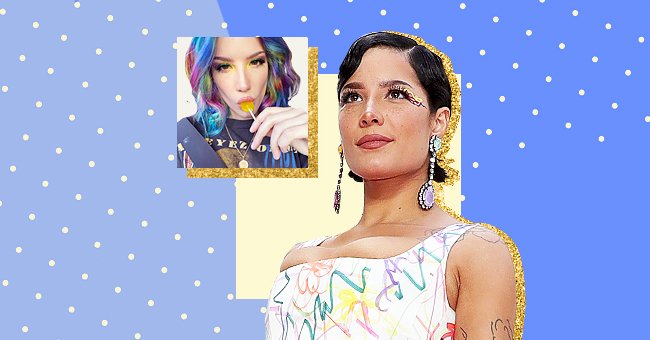 Halsey Stuns With Rainbow Hair & Makeup
Halsey is somewhat of a unicorn when it comes to her locks and can pull off any hair look. Whether it's long, buzzed off, in brunette curls, or a multi-colored weave, Halsey's locks always look fantastic.
Halsey has experimented with her for as long as her music career has existed. The pop artist changes her hairstyles as regularly as we do our outfits, and every single cut or color she's tried looks fantastic.
Halsey's hair evolution has been the subject of beauty headlines since 2015, and she's done it again. See the 'Closer' singer's new prismatic colored long bob she debuted after her long jet black hairdo.
Halsey's Hair Evolution
The 'Without Me' songstress has given us several stunning hair looks over the past five years. Halsey rocked long, teal hair when she first popped up on the scene but quickly showed versatility by shaving it.
The visual artist experimented with finger waves, platinum pixie cuts, and a natural buzz in that same year. Over the next few years, Halsey dyed her hair blue, wore it long, wore it short, and even wore it in braids.
The biracial singer expresses herself with her appearance and isn't afraid to try something new. Her most memorable hair looks include a bold color or shorter haircut, which has become a signature for the star.
Halsey wore her hair in its natural curls in different variations and colors for a while before shaving it all off. The star revealed that she missed being bald after growing out her locks for several months.
Halsey's Stints With Color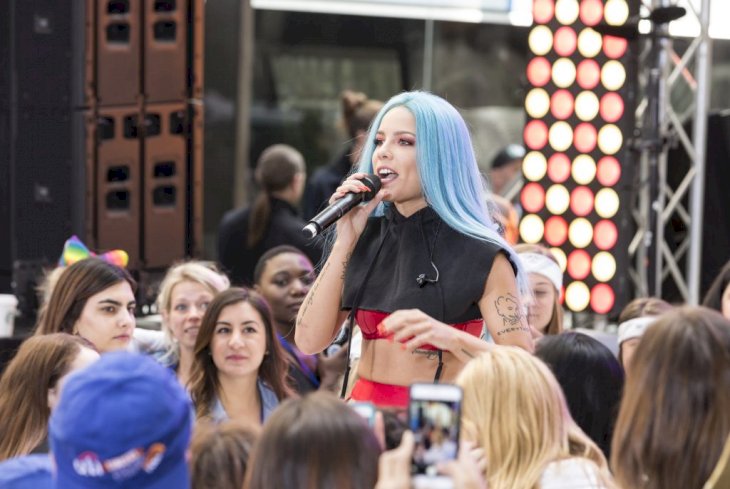 Shutterstock
Anyone who's kept up with the talented singer knows that she loves to play with her hair color. Although the star is usually drawn to the jet black tint, she does not hold back when it comes to fun pigments.
Fans first saw Halsey with teal hair half a decade ago, then saw it in green, platinum, pink, red and more hues. Even though Halsey's chameleon hair is always gorgeous, some looks are more memorable than others.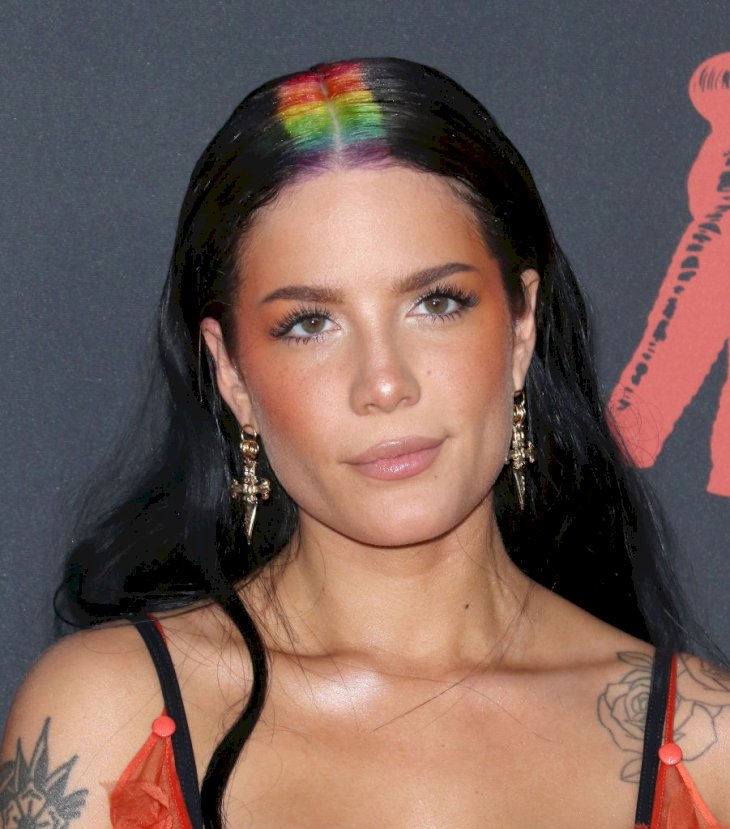 Getty Images
One of our favorite Halsey colored hair looks include a romantic red tint that was more subdued than usual. Halsey wore this color with extensions, in a top knot, and in a soft Hollywood glamour styled bob.
Another stand out hair color look she's rocked are the rainbow roots she wore at the 2019 MTV VMA's. Halsey's hairstylist revealed that the star added in this fun pop of color herself before the awards show.
Her Newest Color Explosion
The pop star may have already changed her hair ten times in the past two months, but that isn't stopping her. Halsey showed off her mystical side with her kaleidoscope-inspired wavy bob on Instagram.
Her new locks look like a prism shining on her waves, and we love it! Of course, Halsey had to debut the new hair, freshly colored by the famous Martin-Christopher Harper, with matching unicorn colored makeup.