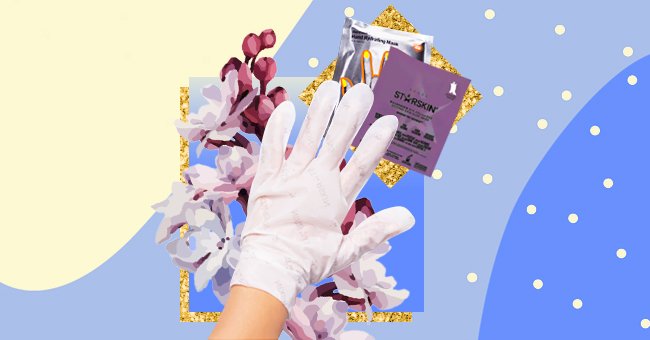 Hand Masks To Rescue Dry And Overwashed Hands
You're probably washing your hands more than ever right now, and the winter air isn't doing much to help your hands from feeling dry. Hand masks are here to the rescue!
With the increased sanitizing and hand washing that we've all had to adopt to keep ourselves as safe as possible from the Coronavirus, you may have noticed that your hands are feeling dryer than ever. With that, your hands require a little more moisture than usual.
Like a hydrating face mask, using a hand mask for a few minutes can help restore the moisture left with the germs you washed down the drain. Curb the dryness with one of these hand masks!
Starskin Hollywood Hand Model Nourishing Double-Layer Hand Mask Gloves
These single-use gloves contain a combination of incredible ingredients to help nourish the skin including shea butter, oils, and botanicals. Simply slip them on for fifteen minutes and let them work their magic.
Le Mini Macaron Hand Mask Bundle
Slips as easily into your self care routines as is does your hands. They come in four including rose and lavender, jasmine, green tea, and coconut, and a mandarin mitt.
Dr. Jart+ Dermask Hand Hydrating Mask
These masks work with your body heat to warm up the glycerin and a phyto-keratin complex that targets dry cuticles and brittle nails. Ideal for hand and nail health.
Nails. Inc Thirsty Hands Super Hydrating Hand Mask
This hand mask from Nails Inc is contains a blend of botanical extracts, Shea Butter and Vitamin E. Vitamin E is commonly used in skin care to brighten skin while the shea butter will provide the much-needed nourishing moisture.
SiO Hand Lift Patches
For youthfull looking hands, fast, try these hand masks from Sio. They're made from medical-grade silicone, and compress the skin to smooth out lines and wrinkles quick.
Innisfree Special Care Mask
Particularly great for sensitive skin, this hand mask contains a botanical blend of lonicera flower, peony, green tea, and ginkgo leaf.
Aveeno Repairing Cica Hand Mask
These hand masks include colloidal oatmeal, which the brand loves to use in various products. It helps to soothe dry, and sensitive skin.