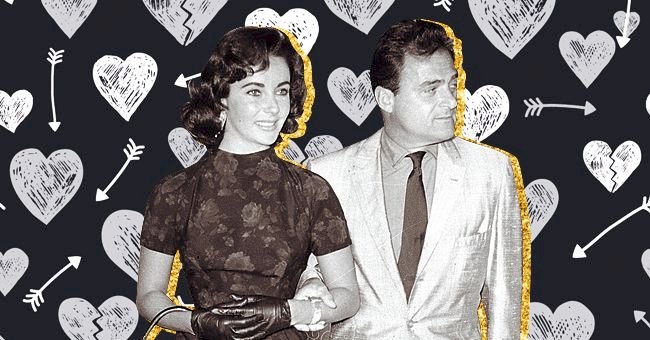 Heartbreaking Real Life Hollywood Romance Stories
Hollywood has been melting hearts for over a century now with fictional love stories, but the movie stars themselves have lived tragic, heartbreaking romances more dramatic than any movie.
Most actors and actresses get to portray star-crossed lovers at least once in their careers, and some, sadly get to live the reality instead of creating the fantasy: finding true love and having it torn away by fate and circumstances.
Among the many whose love stories ended up being as compelling as any award-winning movie were Greta Garbo, Clark Gable, Lauren Bacall, Elizabeth Taylor, and Meryl Streep.
Greta Garbo and John Gilbert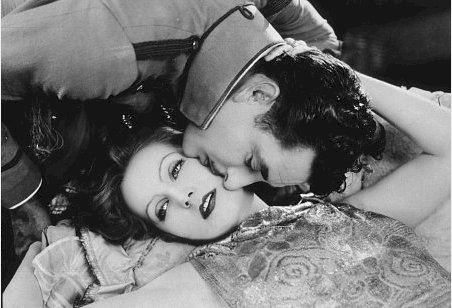 Greta Garbo and John Gilbert in the 1926 film,
It was the era of silent movies, and love was bold, dramatic, and larger than life. One of the leading dramatic actresses of the era was the Swedish beauty, Greta Garbo. In 1926 she was cast opposite Hollywood's premier romantic lead, John Gilbert. From the moment they met, their on-screen romance was transformed into a real-life passion.
Garbo and Gilbert were the darlings of the studios and the audiences and went on to star in several more films together. Gilbert, who had been married twice before, proposed to Garbo over and over again, but she kept avoiding that final commitment.
Then, in 1927, "the talking pictures" started to oust the silents. Garbo made the transition seamlessly, her smoky voice and foreign accent were considered charming, but Gilbert's voice didn't quite match his manly posture... With his career in tatters, Gilbert started drinking heavily and the romance with Garbo fell apart. He passed away in 1936, and soon after Garbo, then 36, retired and moved to New York where she was famously "alone" for the rest of her life.
Clark Gable and Carole Lombard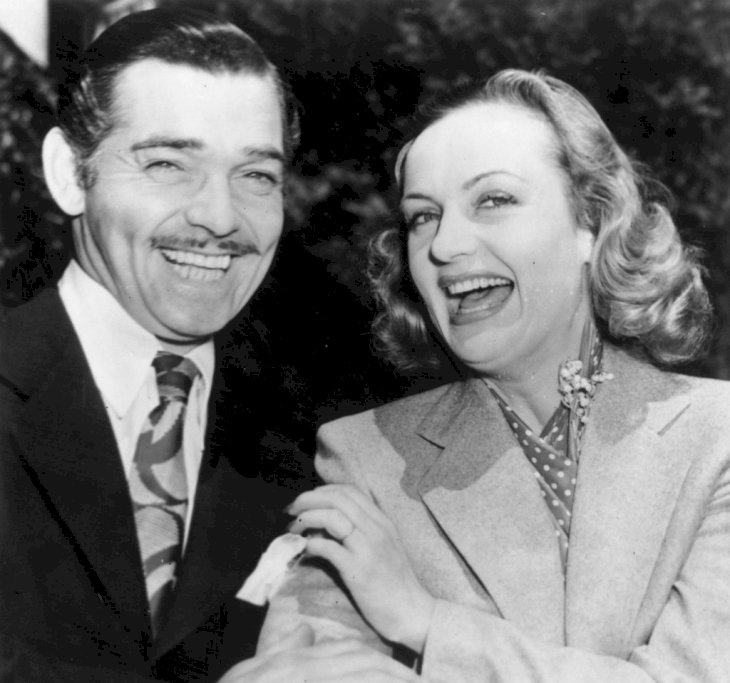 Clark Gable and Carole Lombard in 1939 | Getty Images
Curiously enough, Gable and Lombard had first met on the set of "No Man of Her Own" in 1932, but they had both been married at the time, and their relationship was strictly professional. Four years later they ran into each other at a Hollywood party, and their fate was sealed. They married in 1939, and moved to Gable's Encino ranch to live a quiet rustic life - they even called each other "Ma" and "Pappy."
Hollywood's Casanova had met his match but after four years of happiness, disaster struck. In 1942 Lombard was traveling, raising funds for the war effort. Lombard was supposed to take a train home, but eager to go home to "Pappy," she boarded TWA Flight 3 headed for Los Angeles. The plane crashed, and all 22 passengers were killed, including Lombard. Gable rushed to the crash site hoping for a miracle, but his beloved wife was gone. Gable was to remarry, but he never again recaptured the happiness he experienced with his "Ma."
Lauren Bacall and Humphrey Bogart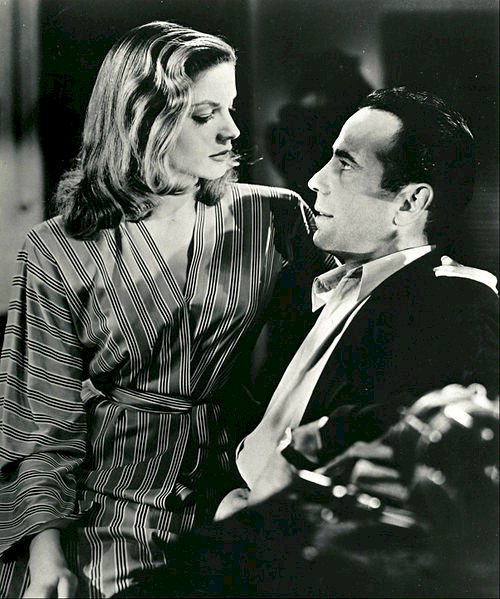 Lauren Bacall and Humphrey Bogart | Wikimedia Commons/ Public Domain
In 1944. a sultry 19-year-old starlet, Lauren Bacall made her debut as a leading lady in the war-romance "To Have and Have Not." Her romantic lead was none other than the iconic craggy-faced Humphrey Bogart. Bogart was then 45 years old and married, but the two actors fell deeply in love.
It was anything but a match made in heaven, and Bacall's mother disapproved of her daughter becoming involved with a hard-drinking married man well-known for his hard-partying ways with his Rat Pack friends. Bacall was even warned that Bogart would love her and leave her once the movie was finished. But he filed for divorce from third his wife instead and married Bacall.
Deeply in love, their marriage would sadly only last 12 years, and Bogart passed away in 1957, at the age of 57 from esophageal cancer. He left Bacall, just 32, to bring up their two children on their own. Four years after Bogart's passing Bacall remarried to actor Jason Robards, with whom she had a son, but the marriage didn't last. A bitter Robards referred to Bacall as "the Widow Bogart." No matter who else came into her life that is who Bacall admitted she was to the end of her life: the woman who loved and lost Humphrey Bogart.
Elizabeth Taylor and Mike Todd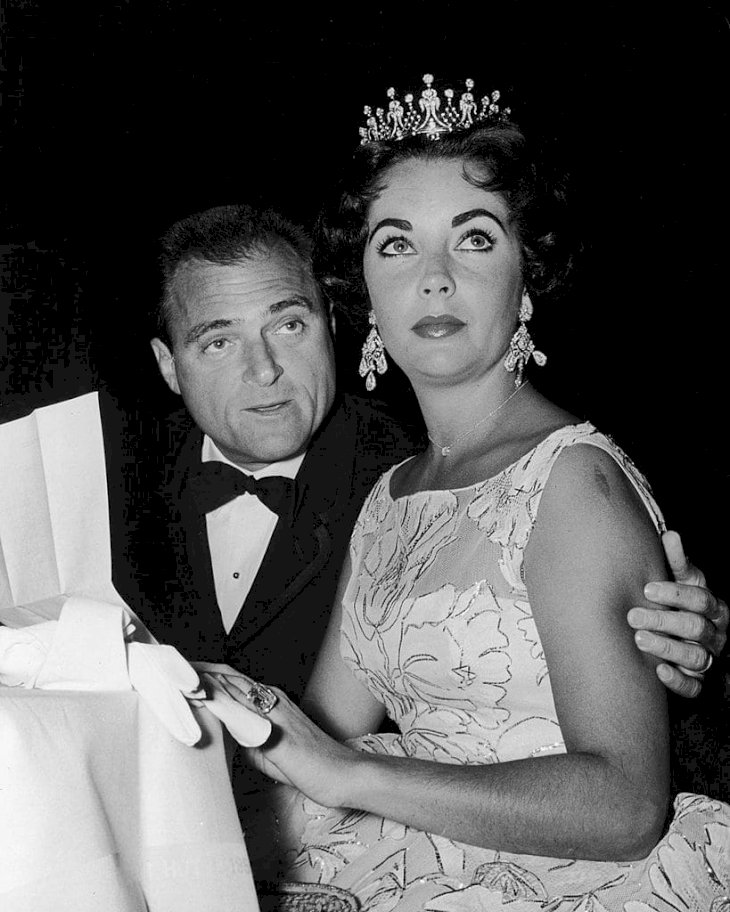 Elizabeth Taylor and Mike Todd | Getty Images
Elizabeth Taylor is famous for her failed marriages, 8 in all, and seven divorces. But her third marriage to Michael Todd was not a failure, neither did it end in a divorce, it ended in a heartbreaking tragedy Taylor was to mourn over for the rest of her life. In February 1957 the 24-year-old movie star married self-made millionaire movie and theater producer Mike Todd. Todd was 48, twice her age, and madly in love with his beautiful young bride. Mature, and confident, he spoiled his new wife shamelessly, showering her with jewelry fit for a queen.
The couple was rarely apart for the remainder of their honeymoon year, during which Taylor gave birth to their daughter, Liza in August. Shortly after their 1-year anniversary, on March 22, 1958, Todd boarded his private plane "The Lucky Liz" in Palm Spring, California, on his way to New York. Taylor was to have accompanied him, but she stayed home with bronchitis.
The plane crashed into the New Mexico mountains, killing everyone aboard. The 26-year-old Taylor was devastated and had to be sedated, as she screamed over and over again that she would rather have died with Todd. She married and remarried many times after Todd's death, but not even with Richard Burton would she recapture the happiness she had briefly tasted with Mike Todd.
Meryl Streep and John Cazale
In 1976 up-and-coming young actress Meryl Streep, 27, met actor John Cazale on a stage production of Shakespeare's "Measure for Measure." Cazale, then 40, was famous for his intense and flawless acting but was waiting for his breakthrough role into leads. The couple fell deeply in love and moved in together. As soon as he had his first big role, Cazale promised, they would marry.
As it happened, both Cazale and Streep landed major roles in the iconic "The Deer Hunter" with Robert DeNiro, Christopher Walken, and John Savage. But by the time filming started, Cazale had already been diagnosed with terminal bone cancer. The director arranged for Cazale's scenes to be shot first, but he never survived to attend the premiere.
Streep moved into the hospital to be by his side and showed such devotion that DeNiro would later comment that he had never seen such love between two people. Cazale passed away on March 13, 1978, at the age of 42. Streep has gone on to become one of the greatest actresses of her generation, married, and has 4 children. But despite her love for her husband of 42-years, Don Gummer, Streep stated:
"I haven't got over John's death, but I've got to go on living and Don has showed me how to do that."
Hollywood may one day take up these sad and sweet stories and bring them to the screen, but they will never be as heartbreaking as the real-life romances lived by these stars.