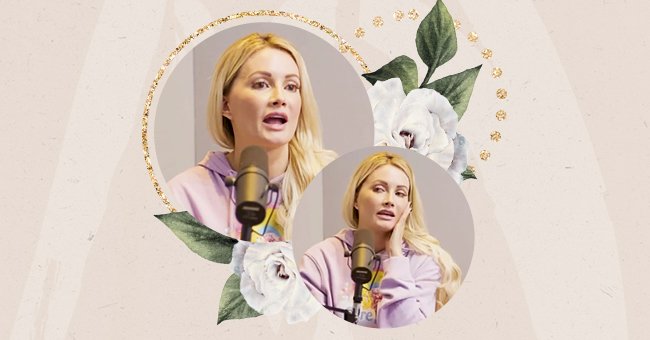 Holly Madison Opens Up About Friendship With Fellow Playboy Mansion Playmates
Holly, Kendra, and Bridget were once our favorite blonde trio on reality television. The three playmates were Hugh Hefner's girlfriends, and all lived in the Playboy Mansion together.
When 'Girls Of The Playboy Mansion' aired on E! In 2005, life at the notorious Holmby Hills home looked glamorous. The television show followed the lives of Hugh Hefner's three live-in girlfriends and their adventures.
It seemed as if Holly, Kendra, and Bridget were living in an endless slumber party from watching the show. Former playmate Holly Madison recently revealed that wasn't the case in a podcast interview.
Where All The Girls Stand
It has been over a decade since the last episode of 'The Girls Next Door' aired. Since 2010, the three women who first starred in the show have lived separate lives, some with children and marriage.
Although it has been eleven years since the last season of the show, people are still interested in the girls. Their unconventional living arrangement with the late Playboy founder has many people curious.
This was evident when Holly Madison appeared on the 'Call Her Daddy' podcast on the April 7 episode. The podcast's host asked Madison about her relationship with her fellow playmates, and she spilled the beans.
Holly revealed that she was always and still close to Bridget, who she calls sweet during her interview. When asked about whether she has a relationship with Kendra, she replies with a frank and straightforward "no."
Holly And Kendra's Feud
Holly arrived at the Playboy mansion in 2001 when she was only 22 years old. She recounts having to sleep with Hugh Hefner, who was in his 70s at the time before moving into the infamous bunny house.
Three years later, Kendra Wilkinson arrived after meeting Hugh at his 78th birthday party where she was working. Fresh out of high school, the former playmate recalls staying in a tiny apartment before her move.
According to Holly's 2015 memoir, the pair's friendship was rocky from the start. Kendra also did an interview explaining that she was never friends with her castmates when Holly fired back, calling her fake.
A few years later, Holly did an interview detailing her fear while living at the Playboy mansion. Kendra replied by outing some of the sexual activities Holly was part of at the mansion in since-deleted tweets.
Kendra's Response To The Podcast
After the conversation from Holly's podcast appearance caught wind, Kendra called her former frenemy out. The mother of two called Holly out in an E! News Instagram post comment for bringing up the past.
In her comment, she stated that it is 2021, insinuating that her remarks were now irrelevant. Many fans backed up Kendra's comment and accused Holly of trying to stay topical with old news.
"Times have changed. I forgive and have kids to love and focus on."

Kendra explains in her comment
Kendra seemed to stop engaging with the topic after her comment quickly and shared a selfie on her profile. We guess we will wait another few years to get more updates on this Playboy bunny beef.