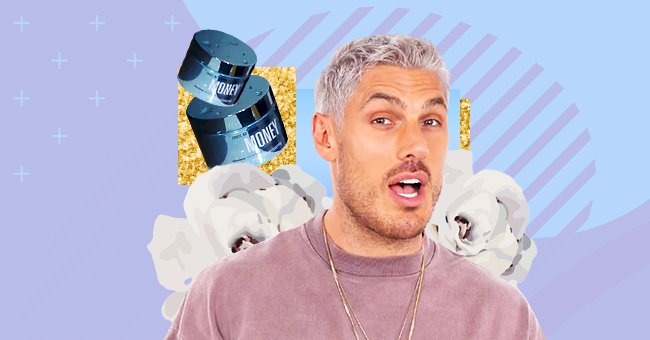 Hollywood Hairstylist Chris Appleton Launches First Product With Color Wow
Chris Appleton puts the 'C' in celebrity stylist. The Hollywood hairstylist is a favorite amongst the stars, boasting a list of famous clients like Ariana Grande, Jennifer Lopez, and Kim Kardashian West.
An Appleton style is hard to miss. Whether it's the shocking blonde locks of Kim Kardashian West, the now-signature sleek high pony of Ariana Grande, or Jennifer Lopez's wavy locks at the Presidential Inauguration, Appleton is synonymous with mega shine.
Enviable glossy hair is Appleton's mark. If you found yourself needing the spill, there's some excellent news for you. Appleton has collaborated with long-time fav brand Color Wow to bring his secrets to a store near you.
Money Masque
Called Money Masque, Appleton, and Color Wow, bring you something that is neither a cream, a paste, or a deep conditioner. By Appleton's admission, the product is truly transformative. Simply, it is his entire styling secret in a bottle.
Talking to Allure, the hairstylist told the magazine the never-seen-before product was created to achieve the perfect styling base. Moreso, Money Masque will leave hair looking and feeling fabulous as a result.
A Universal Formula
Joe Cincotta, Color Wow's in-house chemist, worked with Appleton to create a universal formula catered towards all hair types. Due to the lack of oils and solid waxes, the product focuses on penetrating and working within the hair cortex.
Expect no waxy or greasy feeling from this must-have product on wash-off. Unlike a leave-in treatment, Money Mask is washed off, leaving no residue on your hair after. Therefore the collaborators are confident that it works from coarse, thick hair to fine, thin hair types.
Hair Strengthening Ingredients
Furthermore, the product is packed with anti-oxidants like an antioxidant algae blend, thus the long-term benefits. Cosmetic chemist Pada Yang says antioxidants may help preserve hair color and improve hair fibers by strengthening them to prevent damage.
Moreover, ingredients like blue sea kale, which is rich in sulfur, promote hair strength. Also, Money Masque has loads of vegetable-derived proteins that will coat a protective film on the hair and makes it vegan.
Inspiration For The Product
The inspiration behind the name is, as the product says - it gives your hair that expensive feeling. However, it is not about money but confidence, as Appleton says. The stylist recalled to Allure his mother's confidence after looking at her hairstyle in the mirror.
Money Masque is the hairstylist's first product launch but not Appleton's first time working with Color Wow. Appleton has not been shy to share his love for Color Wow, thus making their collaboration a marriage bound to happen.
Appleton's Colour Wow Must Have's
Color Wow's products are Appleton's go-to. His holy grail is their Dreamcoat Supernatural Spray. Appleton applies this powerful humidity buster first on natural hair or extensions. The product gives a glass shine and keeps hair from being a hot mess.
Next up is Color Wow's Root Cover Up. This powder pact by Appleton's admission covers a bevy of hair sins. The celebrity stylist uses the long-wearing powder to cover up bare scalp where it contrasts with skin, blending of extensions and gaps, and so much more.