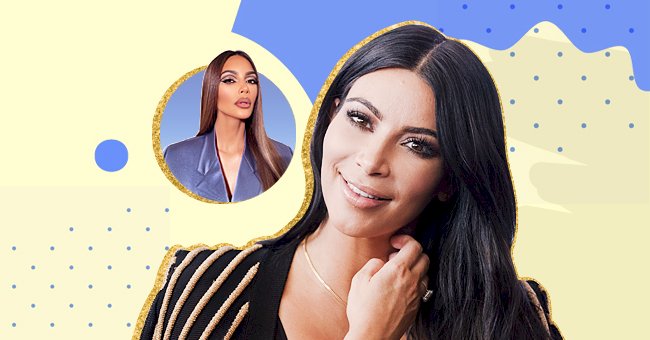 Kim Kardashian Recently Debuted Bronde Hair & We Love It
The black hair you saw Kim Kardashian with a few weeks ago, yeah, you can forget about that because the reality tv star just changed her hair color again.
With the change of season comes to a lot of other style changes. And while most people opt for the warmer tones in winter, Kim went the other way in a stunning bronde shade this time around.
Kim has had several hair color changes this year, so we don't know if we should get attached to this one, but it looks great on her. However, it may be a point of contention among the siblings.
Before
Just recently, at the 2020 Oscars, we saw Kim sporting her hair jet black. The dark black color is not an unusual one for Kim as she appears to return to it frequently.
But it didn't take the reality TV star all too long to switch things up a little with a new, unique hair color this time around.
Kim's New Hair Color
Chris Appleton, hairstylist to the stars such as Katy Perry, Ariana Grande, and Jennifer Lopez, shared Kim's new look in an Instagram post. Appleton asked followers if they should keep the 'cool blonde' look.
Who's into the cool bronde hair we did on @kimkardashian - should we keep it?

Read Appleton's caption.
The Look
With her hairstylist, Kardashian have gone for a mixture of blonde and brown with subtle highlights that appear an ashy silver tone in the light. It's a very cool shade, in stark contrast to the colors we usually associate with the season.
It's also quite the departure from hair colors that her sisters are showing interest in this winter. Except for Khloé who was raving about a similar color not long before Kim dyed her hair.
Sibling Hair Rivalry
However, it would appear that Kim's new hairdo may spark a little feud among her sisters Kylie Jenner and Khloé Kardashian, who she credits for the inspiration. She wrote on a post, "so Kylie and Khloé thought they were gonna beat me to this color. I got 'em."
Kim's hair transition came just days after her sister Khloé had shown interest in a very similar hair color on IG. In her post, she was sporting a bronde ponytail to see how it would look on her.
Kim's Sister, Kylie Also Revealed a New Color
While Kim has gone for some cool highlights, Kylie Jenner has taken a liking to the warmer shades that we generally associate with this time of the year.
Jenner took to Instagram to show her new hair color. The reality tv star opted for a bold, beautiful shade of red to warm things up this season.