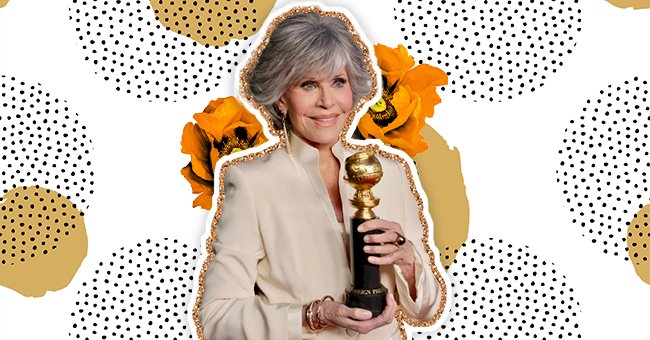 Hollywood Legend Jane Fonda Calls For More Diversity At Golden Globes
Hollywood has a lot of work to do according to actor and activist Jane Fonda. The Hollywood legend calls her industry out for not being diverse enough on Sunday.
Jane Fonda is known to stand up for what's right, and it has been that way since the actor's youth. The 83-year-old star hasn't grown tired of fighting the good fight and recently called out the Golden Globes this Sunday.
Fonda was awarded the Cecil B. DeMille award this year and used her speech to bring light to inclusivity. Take a look at what prompted Jane's speech and how she urged Hollywood to make a difference finally.
Lack Of Diversity At The Globes
Diversity has become one of the most poignant topics in every single industry these past few years. Previously marginalized people have been kept away from numerous opportunities which must end.
The lack of diversity at the Golden Globes is quite severe and has received enormous backlash from the public. The Golden Globes voting body hasn't had a black member in twenty years, which is disappointing.
The Hollywood Foreign Press Association's lack of black members shows that there's clearly work to be done. After all of the outrage at their lack of inclusivity, the HFPA promised to take action to become better.
Jane Fonda's Call Out
While many other stars would look back at their careers in their speeches, Jane Fonda took a different route. The legendary badass accepted the coveted Cecil B. DeMille award by addressing the elephant in the room.
"Stories have a way of changing our hearts, and they can change our minds, and they can help us see each other in a new light…to have empathy and to recognize that, for all of our diversity, we are humans first."

Says Jane Fonda
Jane started her speech by highlighting the importance of stories in turbulent times. She referenced several films and television offerings that told stories from diverse characters who were all important to listen to.
The brilliant actress also urged Hollywood professionals to take the lead in ensuring that all people are included. Fonda also insisted that the same professionals take accountability for the lack of inclusivity and fix it.
Addressing The Scandal
Jane Fonda was not the only person to call out the Golden Globes for their lack of diversity on Sunday. The night's co-host, Tina Fey, opened up the show by commenting on the HFPA situation as well.
"I realize HFPA; maybe you guys didn't get the memo because your workplace is the back booth of a French McDonald's. But, you've got to change that, so here's to changing it."

Says Tina Fey
There was no running from the scandalous lack of inclusivity for the HFPA, even at their own award show. The HFPA's current president, vice president, and the former president also addressed the show's issue.
"We must also ensure everyone from all underrepresented communities gets a seat at our table, and we are going to make that happen."

Says Meher Tatna, the former HFPA president
The trio promised to redress their past mistakes and make sure that a diverse membership is a norm. We hope to see the promised action plan at work soon to avoid such discrepancies in the future.