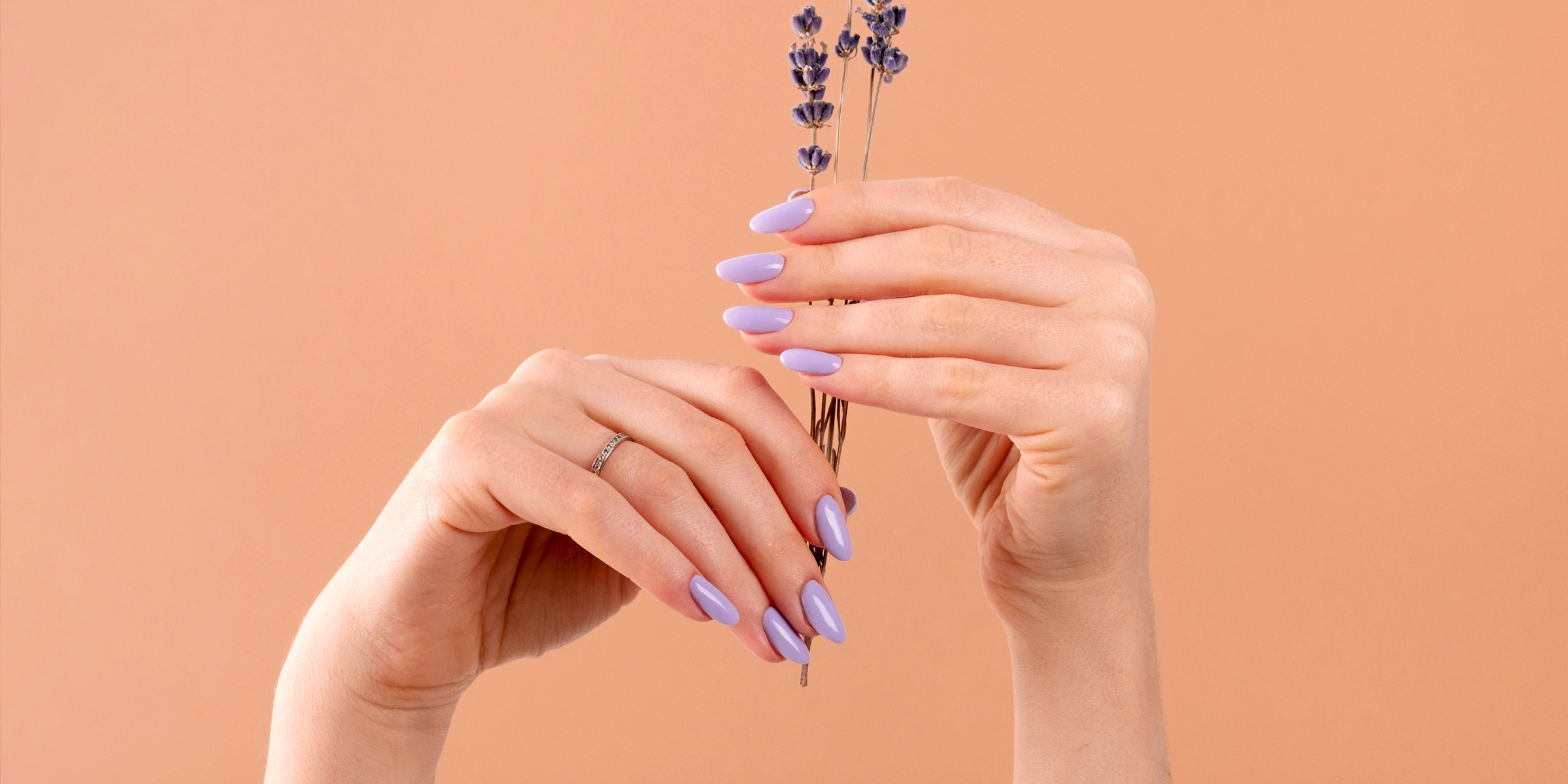 Lavender Nails | Source: Shutterstock
How to Achieve Stunning Digital Lavender Nails at Home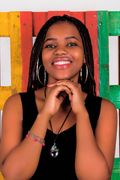 The allure of digital lavender nails has captivated beauty enthusiasts worldwide. The delicate yet striking shade of lavender, coupled with a touch of modernity and finesse, has become a trendsetting favorite.
Technology has streamlined various processes, and social media plays a significant role. Mastering any skill has become relatively easy and available to everyone. One of those is creating lavender chrome nails from the cozy confines of your home.
With a few essential tools, a splash of creativity, and a pinch of patience, you can transform your plain nails into a canvas of digital lavender elegance. Say goodbye to the constraints of salon appointments and embrace the empowerment of crafting your dazzling lavender nails that are bound to turn heads and spark conversations.
What Are Lavender Nails?
Lavender nails are often called lilac nails. They epitomize beauty with their graceful, delicate, and subtle appearance. These nails exude an exquisite charm without overwhelming the senses.
Lavender nails come in various lengths, from short to long, and can be shaped in different styles. They are worn mainly by individuals seeking elegant and office-friendly manicures as they balance sophistication and restraint.
Regardless of age, these nail color appeals to those who appreciate the elegance of simplicity over complicated nail ideas. There are two main kinds of lavender nails: digital lavender nails and lavender chrome nails.
With over six billion TikTok views, this manicure trend unveils a mesmerizing holographic aesthetic, introducing an additional dimension with heightened shimmer. Enriched by a pale purple hue reminiscent of frosty lavender flip phones, early 2000s computer games, and the iconic Game Boy, this style rejuvenates the charm of old gadgets.
The pearlescent lilac polish effortlessly revives the essence of these nostalgic tech relics, seamlessly merging past influences with futuristic elegance akin to a harmonious blend of nostalgia and innovation. The digital lavender nail trend uniquely captures the sentiment of yesteryear and a glimpse of tomorrow's aesthetics.
How to Get Both Digital Lavender Nails and Lavender Chrome Nails at Home
Achieving this manicure at home is simple. Begin with a clean nail surface, ensuring no polish or residue remains, then gather your essential materials. Shape and file your clean and dried nails to your desired style. Applying a protective base coat sets the foundation for a flawless finish.
Then, coat your nail with your preferred pastel purple or lavender nail polish, covering from the base to the tip. Once the polish dries, seal it with a top coat. Precision is vital during the application, so keep it tidy and accurate.
This serene hue will serve as the canvas for your imaginative digital designs. For this step, unleash your artistic prowess using a fine detail brush or playful nail art decals. Whether you opt for pixelated patterns, futuristic geometric shapes, or any other digital-inspired design, each stroke contributes to the uniqueness of your creation.
Lavender Nail Design Ideas to Amp up Your Nail Game
Lavender has consistently enjoyed immense popularity throughout the spring season over the years. An array of nail designs and tones exist to experiment with, ranging from lighter lilac hues to deeper lavender shades.
You can choose from various designs, including cute tips ideal for spring, glitter highlights suitable for birthdays or prom, a straightforward lavender cuff achievable at home, and additional concepts like wavy, perfect pastel, floral accents, swirl patterns, glitter swirls, and different lavender shades, among many more.
Lavender nail art has surged in popularity, with many celebrities rocking different designs. Media personality Sofia Richie, in particular, is a fan of lavender chrome nails, further amplifying the trend.