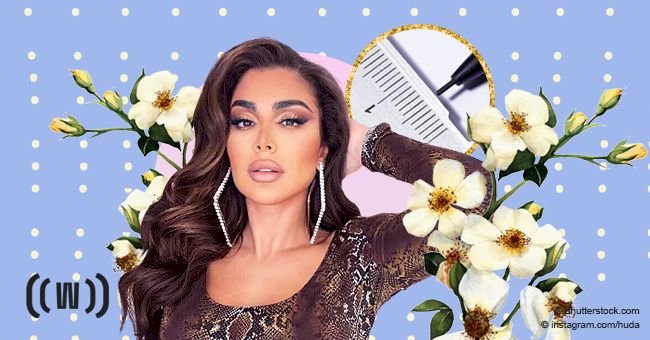 Huda Beauty Launches Super Fine Brow Pencil As First Brow Product
Huda Beauty has just dropped an exciting new product to give your eyebrows a fuller "microblading" effect without the fuss or pain.
Huda Kattan says they held entering the eyebrow scene for a long time because she wanted to make sure that it would be something revolutionary if she does. Years later, here enters Huda beauty, with precisely that.
The #BombBrows Microshade Brow Pencil is Huda Beauty's answer to "fuller", and "naturally defined brows, in seconds."
Huda Beauty #BombBrows Microshade Brow Pencil
Huda Beauty's very first prow product, #BombBrows Microshade Brow Pencil, is a super slender pencil — 0.9 millimeters to be precise. They worked hard to create a formula that was the perfect creamy so that it could be applied most efficiently without the pencil breaking.
The pin-point tip creates soft, hair-like strokes that are aimed at mimicking a naturally filled brow or the effects of micro-blading.
The Shades
The microshade brow pencil is available in eight different shades for a variety of looks. The shades go from black to a warm blonde color.
"If you want to do something that's going to be more of a block brow, you should probably use a shade that's a little bit lighter than your natural hair. But if I'm actually creating hair-like strokes, I go as dark as possible."

Huda told "Byrdie."
The Formula
Twenty-four hours and is smudge-proof, waterproof, fade-proof, and pillow-proof (good to know it will stay put during that power nap!).
The product contains castor oil that is commonly known for its ability to boost lash and brow hairs and supposedly aid growth. The pencil also has coconut oil and vitamin E to ensure that your brows are looking good and getting some TLC.
Celebrating All Brows
Kattan is making clear that it's about time that beauty standards got a makeover. She's welcoming the transition we're currently seeing from the sculpted brow that's been trending for the last few years to the "fluffy" brow we see now.
"The tools help give you the feeling, but it's in the person's hands to feel a certain way. So we're about the skinny brow; we're about the unibrow; we're about the bushy brow; we're about the boy brow; whatever it is, we're about it."

Kattan told "Allure."
Availability
As of February 23, the wait will seize. The Huda Beauty #BombBrows Microshade Brow Pencil will be available from the Huda Beauty site and Sephora at $17.