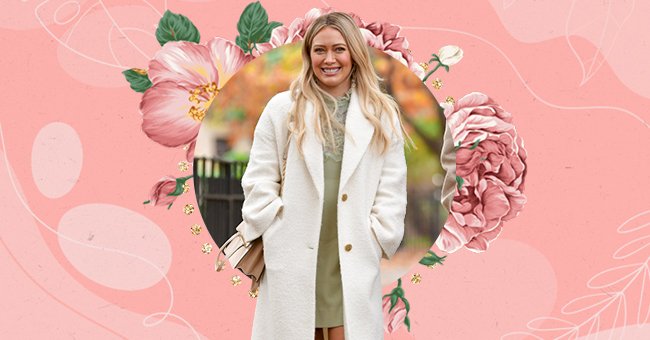 Hulu Orders 'How I Met Your Mother' Series Sequel Starring Hilary Duff
'How I Met Your Mother' fans are in for a treat after Hulu's exciting series spinoff order. The show's sequel, 'How I Met Your Father,' will come soon on the streaming platform and feature Hilary Duff.
Finally, a spinoff that we are not wary about is making its way to our phones, laptops, and TVs. The new show's predecessor ended in 2014 without plans for any reboots, special episodes, or spinoffs.
Seven years later, 'How I Met Your Mother' creators have come back to executive produce a spinoff. Read more to explore the details of the upcoming 'How I Met Your Father' series sequel.
How I Met Your Father
'How I Met Your Mother' is a show that many of us hated to see come to an end, despite its complete storyline. We watched Ted Mosby tell his children the story of how he met his wife for nine seasons without fail.
Now, we get to do the same with Sophie, who tells her son the story of how she met his dad. Sophie is the main character who will navigate life and dating in 2021 with her close-knit group of friends as Ted did.
While many are hoping for a link between the original show and the spinoff, it's unclear if there will be one. However, the first show's creators are part of the executive production team, so anything is possible.
Casting And Production Team
After working on the pilot for two years, 'How I Met Your Father' was picked up for ten episodes. Isaac Aptaker and Elizabeth Berger created and wrote the series sequel and will also act as executive producers.
Isaac and Elizabeth are showrunners for 'This Is Us' and creators for 'Love, Victor,' so we can expect excellence. Hulu Originals and ABC Entertainment president Craigh Erwich shared a few words expressing his excitement.
"Isaac and Elizabeth have proven to be rich storytellers and great partners to us at Hulu Originals and across the Walt Disney Company family. Coupled with the passion and infectious energy Hilary brings to every role she takes on, we can't wait to suit up and bring audiences How I Met Your Father,"

Says Craig Erwich
Erwich revealed Hilary Duff as the lead actress for the new show and praised the writer's work. Hilary also took to Instagram to share her excitement about her new role as Sophie and an executive producer.
Carrying On A Legacy
'How I Met Your Mother' ran on CBS for nine seasons from 2005 to 2014. The show has over 200 episodes and pushed actors like Neil Patrick Harris, Jason Segal, Josh Radnor, and Alyson Hannigan into superstardom.
Karey Burke, president of 20th Television, referred to 'How I Met Your Mother' as a crown jewel in their library. Duff's announcement message joined Burke in the praise as she admitted how much she loved the show.
"As a huge fan of How I Met Your Mother, I'm honored and even a little nervous that Carter and Craig would trust me with the sequel of their baby."

Says Hilary Duff
There have been several attempts to create a spinoff over the past seven years, and we're glad it's finally here. We trust with the team and steaming platform that it will be, wait for it - legendary, to say the least.