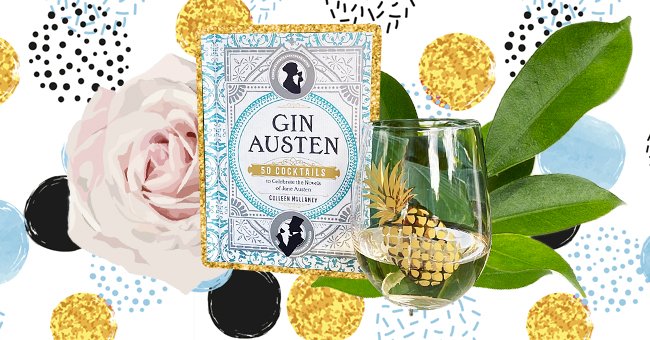 Improve Your At-Home Happy Hour With These Cocktail Books
Bring on the books and booze. It time to improve your at-home happy hour with these essential cocktail books. All your guests will be impressed.
The cocktail books featured on this list will not only shake up your get-togethers, but they are also thoroughly entertaining and informative.
They'll have you sitting back, kicking your feet up, and enjoying yourself. It's 4'o clock (somewhere) - throats are officially open.
The Martini Cocktail by Robert Simonson
A cocktail classic. If a martini is your poison and you want to learn how to make an impressive drink that James Bond will risk it all for, this book is what you are looking for.
This book covers the complex history of the old-time favorite. It includes 50 recipes, from the first-ever published martini recipe from 1888 to some contemporary takes from highly rated bartenders. Be sure to make it shake when you try one of the recipes from this book at your next get-together with the mates.
Gin Austen: 50 Cocktails to Celebrate the Novels of Jane Austen by Colleen Mullaney
Gin lover's roll call. I bet we're all here for this? Expect a dash of historical titbits, Austen quotes galore, and a plethora of punny cocktails like Just A Dashwood and Cousin Collins.
Gin Austen has a wide range of cocktails that Elizabeth Bennet would undoubtedly approve of. Who's in for a boozy book club?
Cocktails Made Simple by Brian Weber and Amin Benny
You must be new around here, and that's great because this book over here is perfect for the brand new to the home bartending bartender. Learn the ropes of mixing drinks, from the traditional classics to something more modern.
Learn to mix drinks confidently with the recipes featured in this book. Soon enough, you'll be doing your thing like the pros.
Romantic Cocktails: Craft Cocktail Recipes for Couples, Crushes, and Star-Crossed Lovers by Clair McLafferty
This is an ideal book to give as a gift for a bartending enthusiast in your life. There are more than 100 romantic recipes that play off of traditional cocktail recipes.
Romantic Cocktails is divided into sections like Vintage Romance (classic cocktails) and Love Potions (ones packed with aphrodisiacs), and a section for Modern Craft Cocktails features exclusive drink recipes.
Meehan's Bartender Manual by Jim Meehan
This sought-after cocktail collection from iconic mixologist Jim Meehan has won the James Beard Foundation Cookbook Award for Beverages, and rightfully so.
The book takes the reader through the history of cocktails to spirits production, and the right assortment of tools, and of course, over 100 recipes. Meehan's Bartender Manual contains everything the avid bartender or home cocktail fan wants and needs.