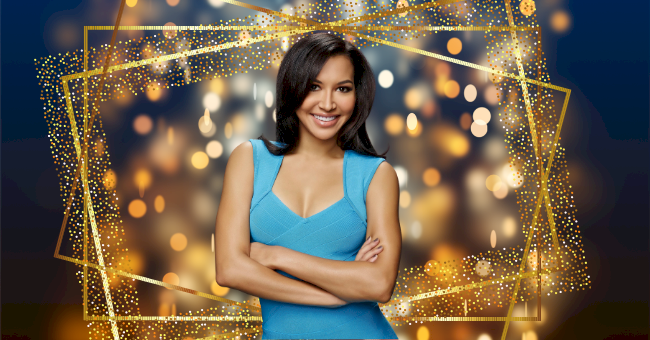 In Loving Memory: 5 Unforgettably Iconic Naya Rivera Moments On 'Glee'
Naya Rivera's character, Santana Lopez, captured our hearts and through some of her outstanding showcases of talent and sincerity on-screen.
Naya Rivera was declared dead at thirty-three years old, on 13 July 2020, after she had gone missing on a boating trip with her four-year-old son, Josey. The actress had cemented her place in our hearts through one of the most defining musical dramas of our decade, "Glee."
To celebrate her life and the profound impact that she's had on us through her talent, we're looking at five Naya Rivera moments on "Glee" that we'll never forget.
'If I Die Young'
In season five of Glee, Naya Rivera's character Santana Lopez gave a moving rendition of The Band Perry's song, "If I Die Young." The song is a dedication to late Glee star Cory Monteith who died from a drug overdose in 2013.
While the music is heartwrenching, and she can hardly get through the performance in the scene, the feelings are made more potent years later following the discovery of Rivera's body occurring seven years to the day of Monteith's death, on July 13.
'Mine'
In one of the defining moments of her character storyline, Santana breaks up with Brittany (played by Heather Morris) in season four of the series.
The song is a fantastic showcase of the actress's vocal prowess. She serenades Brittany with a sincere and bare rendition of Taylor Swift's song, "Mine."
'Rumor Has It/Someone Like You'
Hailed as one of the most impactful moments in the history of "Glee," Mercedes and Santana pair up for an Adele mashup. They perform the two songs, "Rumor Has It" and "Someone Like You."
The emotion of Santana's performance comes from the fact that, while performing, she is grappling with being outed by Finn (played by Cory Monteith). She uses the music as an outlet, expressing her feelings of betrayal and hurt, culminating in her confronting Finn (with a slap).
'Girl On Fire'
Santana decides that she wants to pursue her dreams as part of the New Directions trio. She then makes the move to New York in the season four episode "Diva."
She starts the song in an empty auditorium at McKinley High after graduation. While singing, the scene transitions to her singing in New York's streets.
'Valerie'
This was Santana's first solo competition where she performed an electric cover of Amy Winehouse's iconic song, "Valerie".
This wasn't the character's only cover of a Winehouse classic, also having given a resounding performance of "Back to Black."