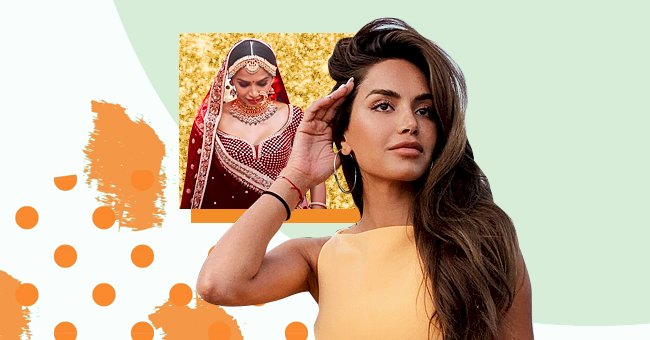 Influencer Diipa Khosla Wears 9 Dresses For Traditional Indian Wedding
Influencer Diipa Kholsa wed Dutch diplomat Oleg Büller in Udaipur, India, featured nine gorgeous dresses in an extravagant ceremony.
From a jet-setting lifestyle and catching flights weekly, Diipa, like many, had never spent so much time at home since the lockdown. And although the initial transition was challenging, she has spent much of her lockdown cooking with her hubby and enjoying indoor dates.
Just a few years ago, they had celebrated a grand wedding that spanned over four days and nine gorgeous dresses for their Indian and Europen weddings set in India.
The Engagement
After believing Oleg wouldnt make it for a date that they had planned in Baghdad, Diipa arrived at an event with her sister as her plus one. Walking she noted the lack of music and people except for one gentleman in his tuxedo,
Oleg had staged a surprise engagement that took six months to plan, spanning various countries and several people, including Diipa's manager and her family. And then began the planning of their grand wedding with one hundred invited family and friends.
Day One
The pair chose to host the wedding at Fateh Garh Palace. The couple was able to accommodate all of their guests here for the duration of the event.
The first day of wedding celebrations included a Mehendi ceremony. The bride's hands and feet are decorated with henna. This is followed by the Sangeet, a lively pre-wedding party with musical performances.
Day Two
The second day began with the Haldi ceremony. The bride and groom are covered with a turmeric paste by family and friends. The spice purifies the souls of the bride and groom.
After the Haldi, Diipa participates in the Chooda which is an intimate Punjabi tradition. The family gifts the bride is red and white bangles to symbolize the beginning of her married life. The pair reunited thereafter for the Indian wedding ceremony and extravagant reception.
Day Three
The third day of festivities comprised of the European wedding ceremony and a reception dinner and even more dancing.
"[Oleg] was always more concerned about the macro things, like, 'Let's make sure people are fed, let's make sure they're sleeping well,'" and I was more, 'What about the font of the name cards?'"

Diipa admits that she and her husbands were on two separate when it came to the planning process.
Day Four
The couple took a more minimalist approach to the European wedding. Diipa says that they figured to simplify things because they had so much grandeur over the past three days.
"We went for local flowers as much as possible – we also got a lot of white roses from New Delhi if I'm not mistaken."

Diipa says.