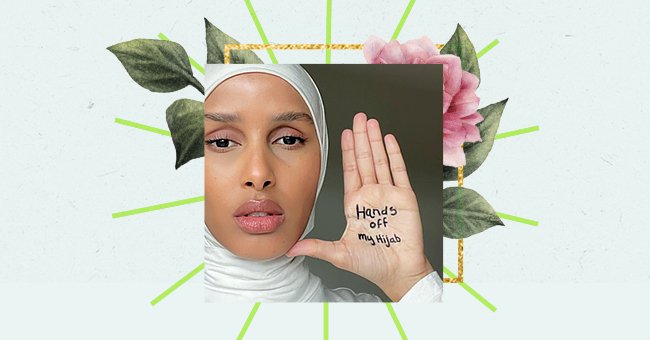 Influencers Rima Zahran, Rawdah Mohamed & More Speak Up After French Senate Votes To Ban Hijab
Soon after Switzerland's voters bolstered the burqa and hijab ban, the French Republic has also followed in its trading partner's footsteps. The French senate has voted to ban wearing hijab in public places for anyone under 18.
We may be alive in the 21st century and amidst a global pandemic, but some stinging issues continue to haunt us. Even though the world has become technologically equipped and modernized, it's still unsafe for racial and religious minorities, including people of color and Muslims.
The French senate's harsh decision has impacted Muslims worldwide, with many people voicing their thoughts and feelings on social media. Popular influencers like Rawdah Mohamed, Rima Zahran, and several others have openly condemned the hijab ban.
French Separatism Bill
France has always managed to brew conspiracies relating to religion and spiritual freedom. The European country identifies itself as being secular but fails to understand secularism's true meaning when treating its minorities.
The French Separatism Bill was proposed in the French senate on March 30 and is yet to gain approval from the National Assembly. The separatism bill's underlying principle is prohibiting burqas, hijabs, and burkinis at public places, especially for those under 18 years of age.
Rawdah Mohamed's Reaction To The Ban
The Somali influencer Rawdah Mohamed took to her Instagram to share her story of facing racial discrimination as a Muslim woman. While sharing her experience, she also encouraged other people to speak up and stand together.
"I strongly believe the only antidote of hate crime is activism. Many governments have been on the wrong side of liberation and equality before. It is our duty as the people stand up and fight for each other's rights. The Hijab ban is hateful rhetoric coming from the highest level of government and will go down as an enormous failure of religious values and equality."

wrote the Norway-based content creator.
Rima Zahran's Response
Fashion and beauty influencer Rima Zahran also shared her reaction to the hijab ban on her Instagram. Zahran took off her hijab to demonstrate how she was the person with or without the head covering, and her dressing choice or anything else cannot change that.
"Hijab. To the women who wear Hijab, I see you, I respect you, I admire you. This is for you!"

added Rima Zahran.
Twitterverse Reacts To The Hijab Ban
A somewhat angered and disturbed Twitterverse was quick to share their response condemning the hijab ban. The Muslim Girl's official Twitter account called it oppression against Muslim women, involving control and hate.
Muslim Girl's founder and the first Muslim woman from NJ to run for Congress, Amani, also shared her personal views on her Twitter account. She added how such acts correspond to "systemic anti-Muslim hate."
"Everyone wants to talk about Muslim countries that enforce hijab. Western countries that force women to TAKE OFF hijab is not only the same form of control, but worse: it's systemic anti-Muslim hate. Forcing minor girls from a vulnerable minority to reveal their bodies is SICK."

said Amani.