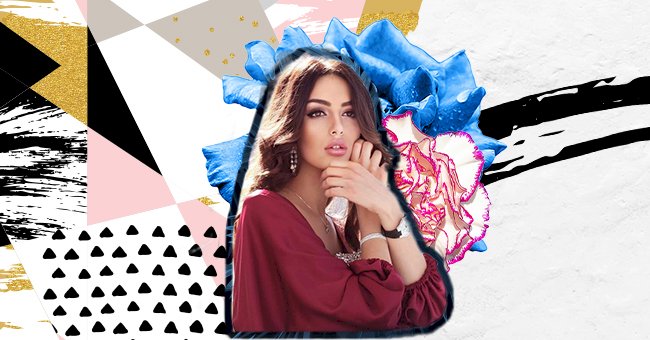 Inside a Royal Divorce: Ex-Sultan Muhammad V and Russian Beauty Queen Rihana Petra
Russian beauty queen Oksana Voevodina famously known as Rihana Petra had one of the most scandalous public divorce battles following her marriage to the Ex Sultan Muhammad V of Kelantan that lasted less than six months.
Rihana Petra was swept up in a glamourous fairytale romance that made headlines after an exclusive with DailyMail revealing she found out her marriage to the former king had to come to an end through the internet after he walked out on her in December 2018.
The beauty queen, who was four months pregnant at the time, revealed she found out they were divorced through the internet after he uttered "Talak" three times and denied all claims that her child was his.
How They First Met
Petra took to Instagram to reveal the couple first met in 2017 while modeling luxury watches during an event for their mutual friend jeweler Jacob Arabo. After the event, Muhammad introduced himself to Petra as the King of Malaysia, which she took as a joke.
Hitting it off instantly, Petra joked back, introducing herself as the Queen of Moscow. Shortly after, the former beauty queen realized it was no joke when Muhammad made headlines for being appointed as the King of Malaysia.
"He introduced himself as King of Malaysia. I took it as a joke and joked back that I was also the Queen of Moscow."
The pair hit it off and exchanged numbers while at the dinner, later calling each other daily. However, meeting was not possible for the couple because they resided in different countries, and Petra kept busy with her modeling contracts.
Their Fairytale Romance
At the peak of her career at the time, Petra was offered a modeling contract that required her to move to New York. Muhammad encouraged her not to take up the offer and visited Malaysia with her parents, beginning their love story.
Petra and the former Sultan had a secret Muslim wedding, and she took up the name Rihana Oksana Petra. The couple then headed to Moscow to have a second glamorous public ceremony with family and friends.
Trouble In Paradise
Shortly after exchanging nuptials, Petra revealed two days into the marriage; she picked up an incoming phone call on her ex-husband's phone under the name Bob. To her dismay, on the other end was a woman, questioning why she picked up her husband's phone, saying:
"I am his wife. And never dare to pick up the phone of my husband."
Muhammad shared with Petra the woman under Bob's name was his former wife, who was unaware of their marriage. Doubt began to grow in Petra as she revealed she was given a marriage certificate, which her former husband said at the time goes to the first wife.
After indicating how he wanted to start a family, Petra conceived their first child, Ismail Leon. Things took a turn for the worst after Muhammad walked out on her while she was 4 months pregnant and publicly questioned the child's paternity.
The child's paternity came into question after Petra's past came into the limelight following an appearance on a reality show where she was intimate with another man on a reality show. Shortly after the news of Petra came out, Muhammad abdicated the throne.
Making history for the first Malaysian King to abdicate the throne, it is unclear why Muhammad made that move. Facing complications, Petra carried the rest of her pregnancy in a private hospital and had to sell her engagement ring to pay the bills.
Petra shared she has since not been in contact with Muhammad and is unaware of the reason he walked out on her. The former beauty queen has returned to Russia to raise her son who she maintains is part of the royal lineage and has returned to work.