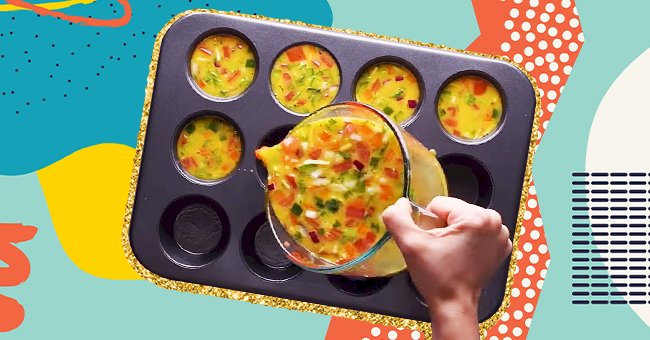 Instagram Food Hacks To Revolutionize Your Cooking
We have all been down the mysterious Instagram rabbit hole that leads us to hundreds of food videos. Although these are great to watch mindlessly, they do have some pretty cool hacks to use.
Who would've guessed that social media platforms would completely change the way we cook one day? Instagram food videos are lively and fun to watch and easily adaptable if you pay careful attention.
Their food and cooking hacks come in handy when you are out of ideas on how to solve a kitchen issue. Take a look at some of these ingenious food hacks from Instagram that you have to try.
Plastic Wrapped Banana Bunch
Banana's can ripen too fast, especially when you live alone. The first solution to this problem is to make banana bread, but we could use some fresh fruit more often.
This tip shared by @timesaverkitchen is a quick and easy hack to keep your bananas fresh for longer. All you need to do is wrap plastic around the top of your bunch, and your ripening prevention work is done!
Multiple Mini Tacos
Making desserts and snacks for large parties can be a pain, especially if you are working along. Mini tacos are a cute party food idea, but heating small tortilla wraps can be a bit of an issue.
The Instagram video above shows a simple hack for baking small tortilla wraps to make mini tacos. Just use the back of a muffin tray to place all of your tortillas and put that in the oven for a quick turnaround.
Easy Peasy Mango Peeling
Mangoes are a great fruit to enjoy when the weather's warm, but peeling them takes so much time. These sweet fruits can get messy and make hands sticky just from the preparation process.
An Instagram user presented the perfect solution for all of our mango eating woes in three easy steps. Step one is to cut the mango in half; step two is to scoop the fruit out with a glass, and three is to enjoy!
Water Bottle Egg Yolk Separator
Many of us aren't the perfect bakers, but we do love to experiment in the kitchen. One of the most challenging tasks for those culinarily challenged is separating egg yolks from the whites.
Luckily, Instagram saves the day with this unique kitchen trick. A water bottle works as the perfect suction tool that separates yolks from whites.
Fresh Food Hacks
Keeping cooked food unspoiled can be a challenging task for many people. Environmental factors like heat and moisture are hard to control, so our meals and snacks often waste.
The So Yummy Instagram page offers a variety of quick food hacks and recipes. This video shows several creative ideas that will help keep food items and meals fresh for longer.