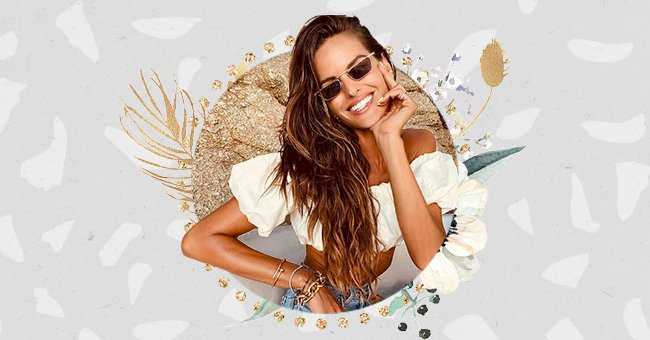 Izabel Goulart Reveals Her Fitness Routine and Diet
The 35-years old Brazilian model and former Victoria Secret's Angel shares her health secrets to her stunning physique.
If you follow Izabel on Instagram, you might have already noticed how dedicated she is to her fitness routine. Izabel's commitment to a healthy and fit lifestyle resulted in a sculpted and ripped body, which she proudly shows off on her account.
For Izabel, quarantine is no excuse for not keeping in shape. When she isn't modeling, she often shares on her Instagram account her intense fitness routine with her followers.
Under the #bodybyIza, the brunette beauty is focused and motivated to keep up with her healthy lifestyle. Sports and fitness are part of her daily life:
"I am a model professionally but I'm also an athlete, a friend, a daughter, a sister and many other things. Training has helped me overcome stress and fears to be successful in other aspects of my life."

said Izabel Goulart to Elle Australia.
So, you might be asking, what's part of this insane fitness regimen? Well, a bit of everything. Izabel tells her trainers to train her like a professional, so she takes it quite seriously. Kickboxing, running, Pilates, yoga, and body-weight training are part of her daily yet busy life.
What about her diet? Modeling requires a lot of traveling, but Izabel is still able to eat homemade meals. When she's home, she cooks every day — she eats a lot of fruits and vegetables and likes to prepare fruit.
Izabel loves cooking her own food, and even though she doesn't follow any crazy diet, she's pretty simple regarding her eating habits and try to stay away from gluten as much as possible.
"I try to keep the foods I put in my body as basic as possible: protein, carbs and vegetables. When I go out, I just try to make the healthiest choices on the menu."

said Izabel to Elle Australia.
Even if it seems like Izabel is obsessed with her physical image — which makes sense as she is a supermodel — the Brazilian brunette says diet and fitness are a means to a healthier life.