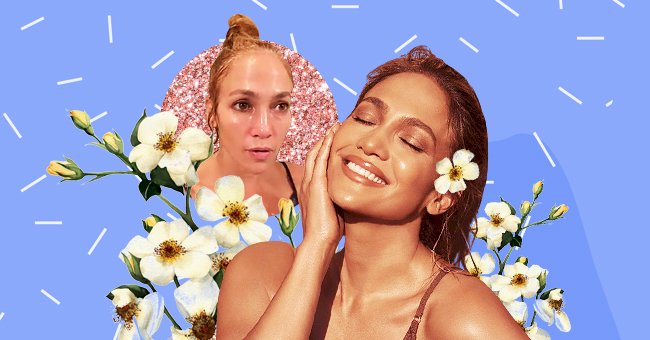 J.Lo Shows Her Natural Skin in a Makeup-Free Video and Reveals She's Never Tried Botox
Have you ever wondered how the 51-year-old J.Lo looks so flawless? Of course, she seems ravishing when glammed up, but her skin is incredible even without the makeup layers.
Jennifer Lopez needs no introduction at all. There is hardly a front that she hasn't conquered. Age is just a number for her, or maybe she's aging backward. Whatever is the case, we are all in awe of her timeless beauty.
It is a total gaga moment for the fans when celebrities like J.Lo share their skincare routine. Who wouldn't want to look like their favorite celebrity? We all know the answer to this question.
J.Lo Shares Her No Makeup Video
J.Lo took to her social media and shared a video with no makeup, revealing her glowing, natural skin. The Hustlers' actress could be seen with her hair all tied up as she proceeded to announce her J.Lo Beauty's product line-up.
"This moment is a dream come true for me. I am so excited to finally share my #JLOBEAUTY products with all of you. Each one plays a key role in how I keep my skin feeling and looking youthful. Head over to @JLOBEAUTY for the full line-up!"

wrote Jennifer Lopez
In her recent Instagram post, Lopez and her daughters can be seen using J.Lo beauty products. The fans are applauding J.Lo for bringing cuteness and beauty together.
J. Lo Beauty New Line-up
J.Lo's new line-up will include eight products: serum, cleanser, and a dietary supplement. It will be released on January 1, 2021. The fans are already going wild over the music diva's post. Now they have one more thing to look forward to for the new year.
No Botox Who's This
In a world of artificial beauty, a J. Lo is hard to come by. How do we know this? Because the music sensation herself admitted to never having had botox.
"I haven't ever had Botox to this day ... I'm not that person. I don't have anything against people doing that; it's just not my thing. I'm more about a natural approach to skincare … but I want [my products] to work."

Jennifer Lopez told The Daily Mail
The singer turned actor turned businesswoman certainly bared a lot for her fans to take in. As if this wasn't enough, she also shared that her J. Lo beauty products cater to all ages and skin types.