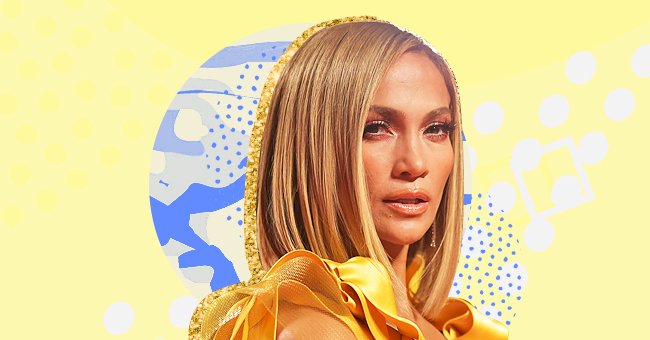 Jennifer Lopez Is Launching A Skincare Line Called J.LO Beauty
Jennifer Lopez is about to drop her very own makeup and skincare line. Guide us to sunkissed and glowy skin, Jennifer!
Following weeks of teasers on social media and an elusive hashtag here and there, Jennifer Lopez has officially announced that she will be launching a beauty brand, J.Lo Beauty.
In addition to her long list of talents, Lopez has always wowed the world with her radiant skin. She has previously shared how she has been able to achieve her youthful glow highlighting that it starts from within. However, she does have a few tricks up her sleeve.
JLo Beauty
For those looking for a product to assist in preventative aging, you may be in for a treat by the ageless beaut herself. When asked about her routine, fifty-one-year-old Lopez said that the older she gets, the more frequently she gets asked this question.
"I want it to be something that encompasses all the things I've learned and all the secrets I have. And it doesn't have anything to do with needles."

Says Lopez.
JLo's Passion For Beauty
JLo has been dropping several small nuggets of information on the line on her social media pages. Also, she has been showing off her gorgeous glowing skin in a series of posts on Instagram.
"This isn't just a passion project, it's a 30-year dream. I can't wait to share my skincare secrets with you!!"

reads the caption of one of Lopez's posts.
In one of the posts, she asked users if they were ready to discover their limitless glow. There is clearly a consensus on that as the comments filled with enthusiastic agreement. The people are indeed ready and are as eager to experience the products as she is to launch them.
JLo's Holistic Approach To Her Own Beauty
Last year, Lopez also shared her personal approach to beauty, and her secret wasn't in the products alone. She gives credits to her genetics and her healthy overall lifestyle.
Some of her habits include a good diet. The multi-talented artist told People that she eats a lot of fresh fruits and vegetables, and she drinks plenty of water, which has a positive effect on her healthy skin.
JLo's Husband Confirms Her Healthy Lifestyle
JLo's fiancé, Alex Rodriguez, reiterated this, telling Harper's Bazaar about his boo's healthy living habits that have contributed to her amazing skin.
"She really leans into the big fundamentals, like getting her rest, eight to 10 hours. She doesn't drink, doesn't smoke. She lives a very clean life."

Shares Rodriguez.
When To Expect JLo Beauty
Page Six reported that the multitalented Lopez filed the J.Lo Beauty trademark last December for cosmetics and skincare, including "moisturizers, cleansers, soaps, gels, lotions, serums, masks, and both face and body creams."
Though details on the range have scarce, JLo Beauty is set to drop next year, January 1. Early access for the products will be available for sign up December 8.