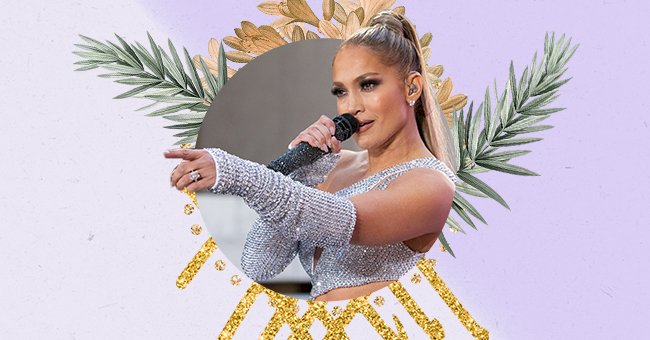 Jennifer Lopez's Best Live Performances of All Time
When Jennifer Lopez isn't an entrepreneur and movie star, she is also a pop star. Lopez has many talents, but being a brilliant musical performer is by far on the top of our list of favorite J.Lo talents.
Jennifer Lopez first entered the entertainment industry as a dancer, and she hasn't looked back since. Lopez shot into superstardom after her 1997 movie role as famous Latina pop star Selena Quintanilla.
It seems J.Lo got the pop star bug while playing Selena because she released a debut album two years later. Now the stadium packing pop star puts on fabulous shows, and we've listed her best live performances below:
2015 American Music Awards
It is always fantastic when a celebrity renditions their old songs, but this performance took the cake. Jennifer performed a rendition of her 1999 hit 'Waiting For Tonight,' and she did not stop there.
The superstar performer started the song slowly and broke out into a dance medley. J.Lo also celebrated that year's biggest hits, such as Taylor Swift's 'Bad Blood' and Mark Ronson's Uptown Funk' during her performance.
Puerto Rico In 2003
Jennifer Lopez has always expressed pride in her Puerto Rican heritage, and she let it show in 2003. The pop star gave a stellar performance for her people in Puerto Rico and didn't miss a single energetic beat.
Tidal X In 2017
'On The Floor' is one of Jennifer Lopez's best dance songs, so its performances are always great. However, the 2017 Tidal X event saw one of the most show-stopping performances of the hit on its stage.
Every single detail was perfect about the performance. Jennifer Lopez shut the house down from her red latex two-piece costume and matching thigh-high boots to her skilled dance moves.
It's My Party Tour
Jennifer Lopez shared a sweet moment with her daughter Emme while on tour in 2019. During a Los Angeles stop, the mother-daughter duo sang 'Limitless' together and warmed all of our hearts.
2017 New Years Eve Bash
There's no better way to usher in a new year than watching Jennifer Lopez sing and dance in a glittery catsuit. The superstar didn't spare any of the new year's glamour even though she was working it on stage.
Jennifer performed 'If You Had My Love' and 'Get Right' at the year-end party, which got everybody dancing. Every move, note, dance move, and rhinestone was perfectly in place during this fabulous performance.
Global Citizen VAX Live Concert Performance
J.Lo has proven that she loves to share the stage with the women in her life and did so again recently. Jennifer opened her performance at the concert with a rendition of 'Sweet Caroline' featuring her mother.