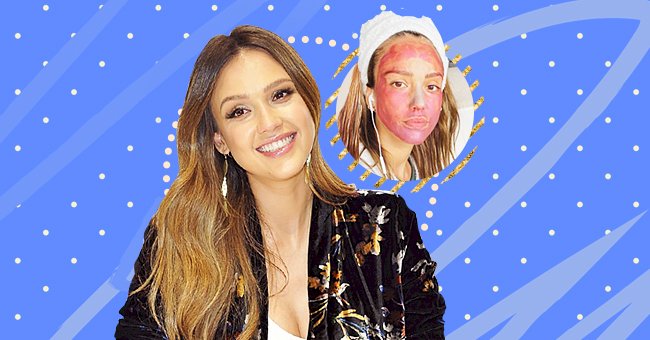 Jessica Alba, 39, Shares Nighttime Skincare Routine
Jessica Alba has one of the most beautiful complexions in the industry, even at 39 years old. There is no doubt that it probably takes a ton of work to get her radiant and spotless glow.
Jessica Alba has been a beauty inspiration for many of us since she was a teenager. The star's gorgeous features and rock hard body caught our attention back when Honey came out, and now we adore her skin.
As a clean beauty advocate and label founder, we know that Jessica's glow comes from the good stuff. Read more to see the products and steps in her nighttime routine so you can adapt them for your skin.
Three Special Steps
Jessica Alba recently turned her Instagram into an ASMR beauty channel with a video of her evening skincare. The actress and entrepreneur explained that she prefers to keep her regime simple at night.
Unsurprisingly, Alba only used Honest Beauty products during her session, proving that the products work. The video was also somewhat relaxing, with the star's whispering and approaching every action gently.
Squeaky Clean
Jessica starts off her ASMR reel by pulling back her hair using an Honest Beauty cat-eared headband. The fresh-faced actress then uses some of her Honest Beauty Calm On Foaming Cream Cleanser on her face.
The vegan and fragrance-free cream cleanser gently gets rid of makeup and other impurities on the skin. She then moves to an exfoliating sub-step in her routine and uses a gentle Konjac sponge by Honest Beauty.
The Konjac sponge gently exfoliates the skin and makes sure that all dirt and dead skin is cleaned off. After rising, you can tell that Jessica's skin is smooth and clean from this first step in her nighttime routine.
Get That Glow
It's never too late for a perfecting mask, and Jessica Alba proves that with her next step. She uses her Honest Beauty Prime + Perfect mask to help her achieve her flawless glow and leaves it on for a few minutes.
While she waits for the mask to work on her skin, Jessica shares that she does a few breathing exercises too. She explains that adding breath work to her evening routine helps her wind down from the day's activities.
Soak Up The Moisture
The last step in Jessica's routine looks like most of ours but has one thing that stands out. If you guessed that the stand out item is yet another Honest Beauty product, you are correct. The girl rightfully loves her brand.
Jessica uses the Honest Beauty Calm + Heal Melting Balm to moisturize her face and neck before bedtime. The melting balm moisturizer is fantastic for keeping dry skin hydrated throughout the night.