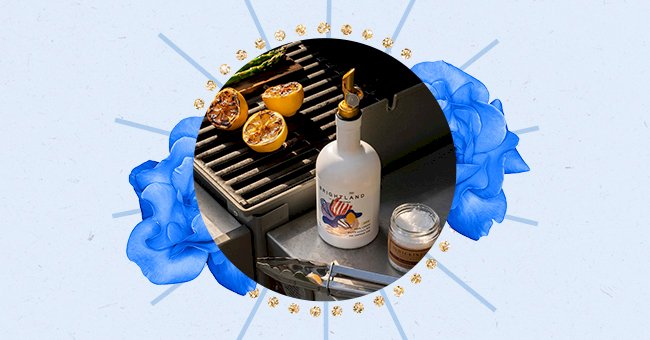 Jessica Alba-Loved Olive Oil Brand Launches Grilling Set
Father's day is around the corner, and if you are looking for the perfect gift for your dad or the man in your life, this grilling set is just perfect. Brightland recently released a limited-edition Summer Grilling Capsule that is said to be a crowd-pleaser.
Before the brand ventured into the summer grilling capsule, the brand was known and loved for its olive oil, which celebrities such as Jessica Alba and more could not get enough of.
Being a limited edition product, the grilling set is only available for a short period. However, every man who loves grilling is bound to fall in love with this set.
About The Summer Grilling Capsule
Brightland wants you to indulge the sweetness of summer soirees as they have provided a bottle of the brand's favorite lemon olive oil, coarse heirloom sea salt, one brushed-gold spout, and two cedar planks to infuse natural wood smoke flavor to your grilling.
To make use of the cedar grilling planks, soak them in hot water for fifteen minutes. After that, place the food on the plank before transferring it to a preheated grill or oven. Once you are done, you can discard the plank.
About Brightland
The brand produces authentic olive oils and kinds of vinegar that they never overprocess, rotten, or fraudulent. With the brand's products, there absolutely no fillers or artificial preservatives.
The ingredient for the olive oil comes from trees that live on for thousands of years. Also, their fruit-forward vinegar is made on a nutrient-dense, family-run farm.
Brightland was born out of the founder's desire for better, more ethical food production. In addition, she had a deep belief in the land and what it provides.
Her ancestors were salt farmers in South India; the land provided for them, and in turn, her family provided salt for people in the South. She believes that this is a beautiful cycle when left untouched.
Recipes Using The Set: Grilled Summer Corn Salad
To prepare this, first fire up the grill to about 400°F. The brand has recommended charring the cedar plank on both sides for extra cedar flavor before adding the corn.
Brush the corn with the Brightland Lucid olive oil before transferring it to the pre-soaked cedar plank. The cedar plank will infuse a smoky flavor into simple grilled corn.
Cook for about twenty minutes or until just tender. Brush with more oil if desired. After grilling, carefully cut the corn kernels off the cob, mix with salt, pepper, a squeeze of fresh lime, chili slices, queso fresco, and cilantro.
Top it up with lime zest, freshly cracked pepper, and another drizzle of olive oil for a hint of lemon. This makes a perfect side for an outdoor lunch or weekend barbecue.