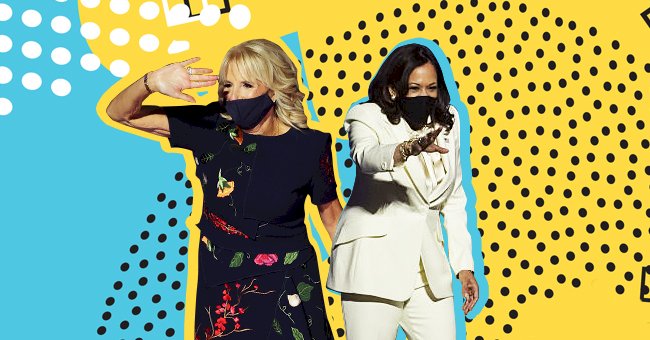 Jill Biden & Kamala Harris Showcase American Fashion Designers With Their Victory Looks
Vice president-elect Kamala Harris's and future first lady, Jill Biden's Victory looks celebrate American designers and celebrate diverse fashion.
From the moment that former FLOTUS Michelle Obama had stepped out in a red-and-black Narciso Rodriguez dress on the night that Barack Obama won his first presidential election, she set the tone for fashion that was not just stylish but powerful in portraying one's beliefs.
As we live through the pandemic, there is a particular significance in supporting local brands, which Harris and Biden did so well with their victory looks. In her first speech as the first woman elected president of the United States, Kamala mentions that her mother was an immigrant and believed in America.
Kamala Harris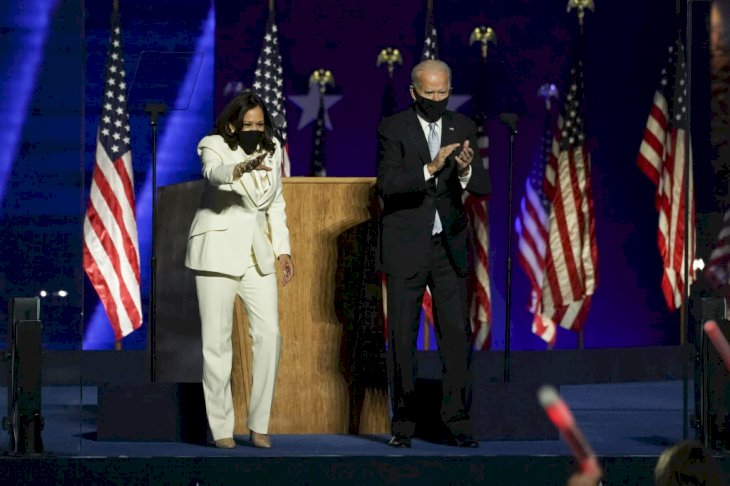 Photographer: Sarah Silbiger/Bloomberg via Getty Images
Harris wore a phenomenal Carolina Herrera pantsuit by American designer Wes Gordon during her acceptance speech. The white suit was a powerful ode to the suffragette movement—a famous statement among female politicians. Hillary Clinton wore similar pantsuits throughout her presidential campaign in the previous elections in 2016.
From Carolina Herrera creative director Wes Gordon's resort 2021 collection, Harris's peak lapel suit is by a label whose Venezuela-born founder proudly dressed first ladies regardless of their political affiliation. During her nearly four-decade career, Herrera clothed Nancy Reagan, Hillary Clinton, Laura Bush, and Michelle Obama.
Jill Biden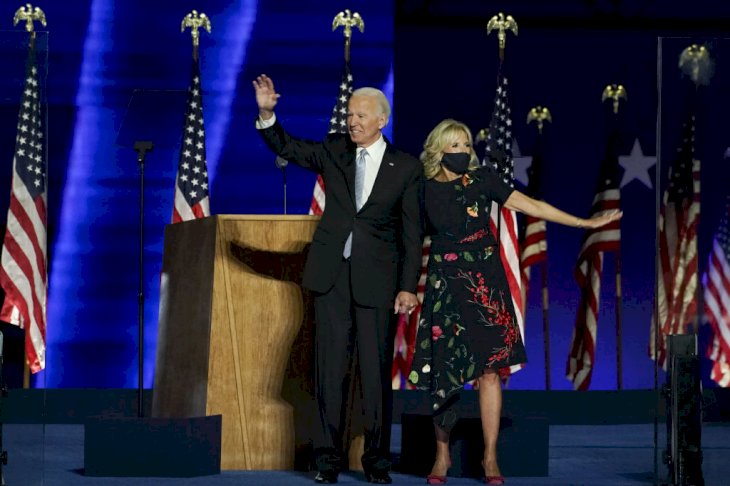 Photographer: Sarah Silbiger/Bloomberg via Getty Images
On Jill Biden's first appearance as the United States' future first lady, she wore an Oscar de la Renta asymmetrical dress with embroidered flowers. The next FLOTUS also matched the dress with a black mask and rose-colored heels. The piece was available on The Outnet but, predictably, has already been sold out.
Before his passing in 2014, Oscar de la Renata had a long-standing relationship with the first ladies. Among the presidents' wives that he has dressed include Jackie Kennedy, Laura Bush, and Michelle Obama. According to Vanity Fair, de la Renta was a favorite with Hillary Clinton and Nancy Reagan.
Florals seem to have become Jill's signature. At the final presidential debate in Nashville, she wore a knee-length light blue Dolce & Gabbana dress covered in flowers. She completed her look with neutral-toned Jimmy Choo pumps and a matching floral mask.