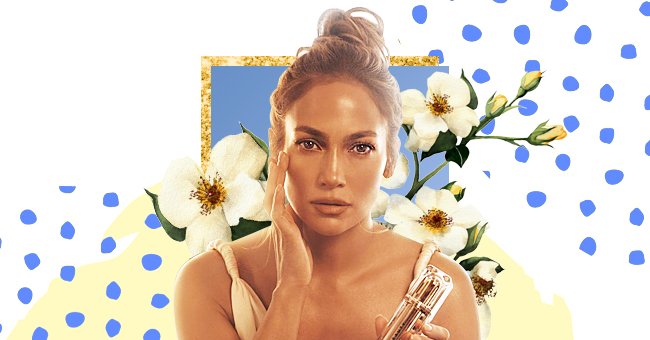 JLo Beauty: Exploring Every Product In Jennifer Lopez's New Skincare Line
Jennifer Lopez joins several other stars in her newest beauty venture that focuses on skincare. Who better than J.Lo to offer us products that result in an everlasting sunkissed glow?
Jennifer Lopez is one of the most beautiful women in the world and seems to be aging backward. The showstopper released a line of beauty products that promise consumers ageless and glowing skin.
J.Lo Beauty officially launches next January after Jennifer revealed she'd been thinking about it for years. In honor of this month's soft launch, we're looking at every product in her new J.Lo Beauty collection.
The Essentials
Jennifer's new beauty line has a total of eight glow enhancing products. Each product has an essential purpose, but there are a couple of essential items in every collection.
The staples from the collection include a cleanser, moisturizer, serum, and dietary supplement. Every skincare product from the range contains olive oil; a Lopez family essential passed down for generations.
"I think I needed to become a little bit more realized in myself to have a philosophy on an actual beauty company: beauty from the inside out and the idea of beauty having no expiration date."

Says Jennifer Lopez
The J.Lo Beauty cleanser removes all signs of makeup after a single wash. Although it's pricey for a cleaner, it contains ingredients that instantly lift and brighten the skin's appearance, enhanced by the other staples.
Day And Night Protection
Jennifer shares one of her oldest beauty secrets with fans in her new collection. The 51-year-old stunner reveals that sunscreen has been part of her beauty routine for almost three decades and swears by it.
In her new line, Jennifer offers a light and dewy SPF 30 moisturizer, making it perfect for everyday use. Jennifer also reveals that she developed her sunscreen formula, so it is easy to apply under makeup.
Her 'Blockbuster Wonder Cream' is a night cream that is rich and packed with hyaluronic acid and peptides. These ingredients plump the skin and leave you looking youthful even if you didn'tdidn't get a good night'snight's rest.
Both the day sunscreen moisturizer and hydrating night cream play a significant part in the skin's glow. Jennifer even recommends her sunscreen moisturizer for young girls, so they protect their skin sooner.
Something Extra For The Glow Getters
This collection wouldn't be a true reflection of Jennifer Lopez's brand without a few extra glowing items. The Hollywood A-lister is a red carpet regular, so she knows what to do to stand out from the crowd.
Her line's 'That Limitless Glow' sheet mask is the perfect serum packed product for an intense glow. In addition to her brightening eye cream is a shimmering complexion boosting product available in three shades.