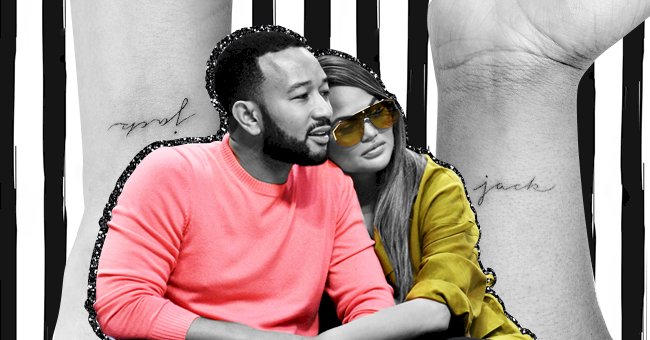 John Legend & Chrissy Teigen Get Matching Tattoos To Honor Their Late Son
After losing their son in September, Chrissy Teigan and John Legend have been open and vulnerable about their grief. Their matching tattoos highlight the importance of the conversation about pregnancy loss.
Earlier in October, when the news broke that they'd lost Jack, diagnosed with partial placenta abruption, Legend dedicated his performance at the Billboard Music Awards to his wife.
The grieving process manifests itself differently for everyone. Teigan and John's matching tattoos have allowed so many others who relate to share their own stories.
Grief
Back in October, Legend spoke about his family's loss, expressing his gratitude for the support from fans and families with similar experiences.
"We've heard so many stories about how so many other families have experienced this pain, often suffering in silence". "It's a club no one wants to be a part of, but it's comforting to know we're not alone."

Wrote John Legend.
Matching Tattoos
Chrissy Teigen recently revealed that she had tattooed her late son's name, Jack, in a delicate, cursive font on her arm. She shared this in a post where she was holding her husband, John Legend's hand.
The tattoo artist Winter Stone (real name Daniel Winter) shared that John got the same tattoo. Both have the name written on their forearms, where they have matching tattoos honoring the other family members. Teigen has "John – Luna – Miles." Legend has "Chrissy – Luna – Miles," and both have "Jack" in addition.
Reception From Fans
The couple's matching ink generated a spirited discussion on social media with fans who shared similar experiences and images of their commemorative tattoos.
"Tattoo artists participate in so much healing," one fan wrote in the comments of Winter's post. "I just want to thank you and all tattoo artists for helping us remember loved ones in such beautiful ways," another person added.