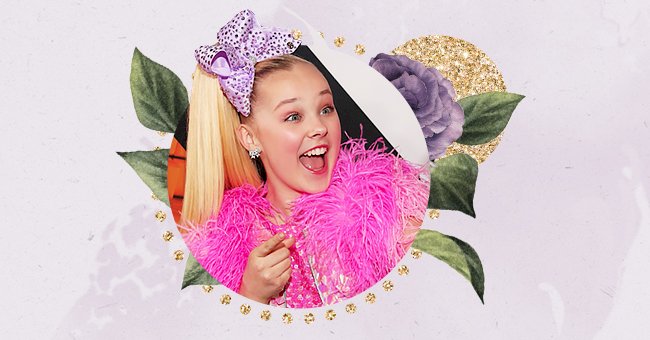 JoJo Siwa Comes Out As Pansexual
After her much-publicized coming out just months before, Jojo Siwa has identified herself as a pansexual. The 17-year-old multi-hyphenate entertainer told People magazine about her new revelation.
Jojo Siwa confessed she has felt pansexual her entire life. Following her coming out to her 33 million Tik Tok fans, Siwa has generally referred to herself as queer or gay. This time, she tells People, she considers herself pansexual.
Since coming out, Siwa has maintained an openness about her sexuality, previously explaining to People she was still hoping to figure out what she was. Siwa, however, is not solo. The star is currently dating her 18-year-old girlfriend, Kylie Prew.
What Is Pansexuality?
According to the Mirriam Webster Dictionary, Pansexuality is defined as the sexual or romantic attraction not limited to people of particular gender identities or sexual orientation. Siwa explained her attraction, saying,
"Technically I would say that I am pansexual, because that's how I have always been my whole life is just like, my human is my human."

Jojo Siwa
Previously, the star explained that she did not know what she was but was excited to find out. Siwa also shared that she also likes the term gay as it somewhat covers her sexuality and queer because it sounds cool.
A Mega Star Comes Out
Siwa has made a brand of glittery colorful joy. The star to date still boasts millions of followers on all her social platforms, including an active fan base. However, these very public successes were the reason Siwa was fearful of coming out.
When the star finally came out to her fans, she confessed that her girlfriend inspired her decision to come out. Siwa went on to add that her girlfriend was supportive of her throughout the entire process.
The Impact Of Coming Out On Jojo Siwa's Career
After her major announcement, Siwa caved in and decided to gleam the internet for reactions to the news. However, the star admitted that the negative response dealt her a personal blow, and she could not sleep for three days.
"I never should have done that. I was thinking that all the comments were going to be nice and supportive, and they weren't."

Jojo Siwa
Siwa went on to describe that she saw comments from people swearing off her brand. On the other hand, she also received an outpouring of love from her fans. Still fresh from her coming out, Siwa talked to Jimmy Fallon and admitted being herself was more important than her career and had no qualms about losing it all.
Jojo Siwa's Love Story
Siwa met Prew on a cruise ship and became best friends before things turned romantic. The star explained she told Prew about her press-ready life story, but Prew was not interested. Instead, she was interested in knowing Siwa personally, something Siwa noted was not commonplace.
After coming out, Siwa introduced that world to her girlfriend. Since then, the star has not been shy in expressing her love. In celebration of their one-month anniversary, Siwa posted a loving dedication to Prew over on Instagram. Moreover, Siwa often jokes that she is a 'Ky-sexual.'
Siwa Is Happy
Siwa has shared that those who do not support her and the LGBT community should not buy her merchandise. Moreover, she explained Prew does not care what the internet says about the two of them.
The star went on to add that she is happy, and indeed the star is thrilled. She went on to admit she has never received so much support from the world. Moreover, the star confessed it was the first time she was personally very happy.