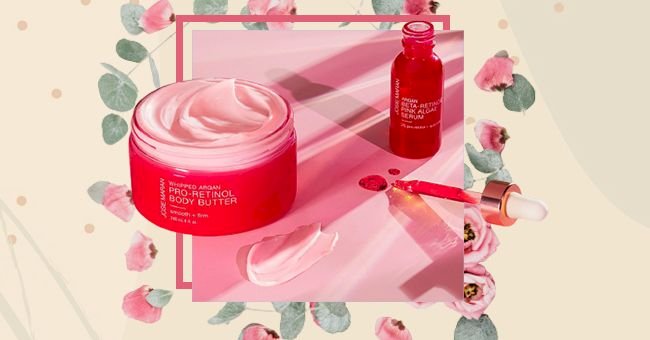 Josie Maran's New Retinol Body Butter Is Reportedly The Best One In Her Range
Josie Maran has been a trusted beauty and skincare advisor since she launched her brand. The model turned entrepreneur has award-winning products in her line and thinks her newest is the best.
There is a wide selection of skincare and beauty brands that women come across almost daily. Additionally, more people explore entrepreneurship within cosmetics now, adding more options in the market.
With all of the skincare and beauty products at our disposal, it's tough to filter through it all. Thankfully, Josie Maran's line has received rave reviews, making her a trusted source to present the best body butter.
Whipped Argan Pro-Retinol Body Butter
Josie Maran tells Allure that her new body butter is her favorite item from her line right now. Reviewers liken the skin-softening butter to her best-selling Argan Beta Retinol Pink Algae Serum, but for the body.
The product is packaged in a pink tub that instantly lifts your mood, which is Josie's desired result. Maran explains that she wants to spread love and hydration and the many pro-retinol benefits from her product.
Dermatologist Insight
The pink butter gets its hue from beta-carotene-rich pink algae from an Australian lagoon. This ingredient is essential for the pro-retinol element, but dermatologists are yet to approve its effectiveness.
"I do not believe that there is any good scientific evidence that, when applied topically, beta carotene gets converted effectively into retinol and retinoic acid."

Says board-certified dermatologist Dr. Shari Marchbein
Dr. Shari may be skeptical of the product's pro-retinol effects, but she praises its other benefits. The argan oil-rich formula includes ingredients that make it an excellent source of moisture by dermatologist's standards.
"I do like some of the moisturizing ingredients, including allantoin, glycerin, shea butter, squalane, and panthenol,"

Says Dr. Shari Marchbein
Filled With Love
Josie shares that one of the most important things to her about the product is the experience of using it. The pink color and luxurious texture contribute to the positive effect on your mood when using the butter.
Since the product is like a dose of happiness, Josie recommends using it first on your skincare regime. She explains that using the creamy body butter first gives her the pep to get going with the rest of the routine.