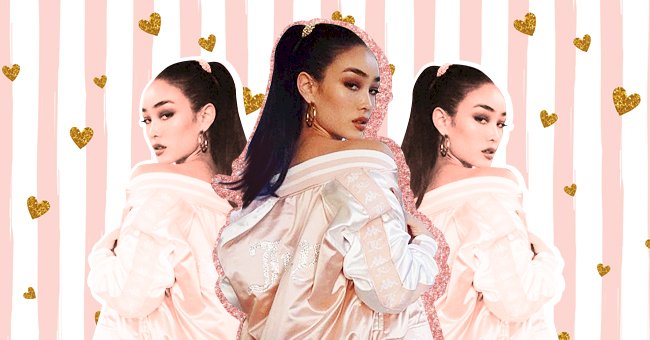 Juicy Couture Velour Tracksuits Set To Make A Comeback
Get your clear lipgloss and shoulder bag ready for this iconic trend comeback. The young and rich socialite uniform is back and better than ever, and we hope it's here to stay.
Paparazzi shots of celebrities running errands weren't the same after the brief downfall of velour sets. Jennifer Lopez, Britney Spears, Kim Kardashian, and the trendsetting Paris Hilton all loved Juicy Couture.
The early 2000s make a full fashion comeback this year with its most iconic trends on the rise. Take a look at Juicy Couture's journey in style and how the brand has cemented its spot in fashion this year.
Humble Beginnings
Juicy Couture started as a luxury t-shirt brand co-founded by Gela Nash-Taylor and Pamela Skaist-Levy. The two friends loved the irony of calling a t-shirt line "couture" and pushed for their brand's luxury status.
Juicy Couture emerged in 1995 as a line of flattering v neck t-shirts available in 26 colors. The Juicy line soon expanded its offer to include a variety of garments and accessories. m
The Birth Of The Iconic Juicy Tracksuit
The Juicy Couture co-founders drew inspiration from fabrics used in the 60s and 70s to create their first set. This top and the bottom combination is the silhouette for the legendary tracksuit we all know and love.
The design followed Nash-Taylor and Skaist-Levy's mission to create flattering clothes. The hourglass cut zip-up hoodie cinched the waist, hid stomach pooches with pockets, and looked fabulous at the same time.
Juicy Couture's Time To Sparkle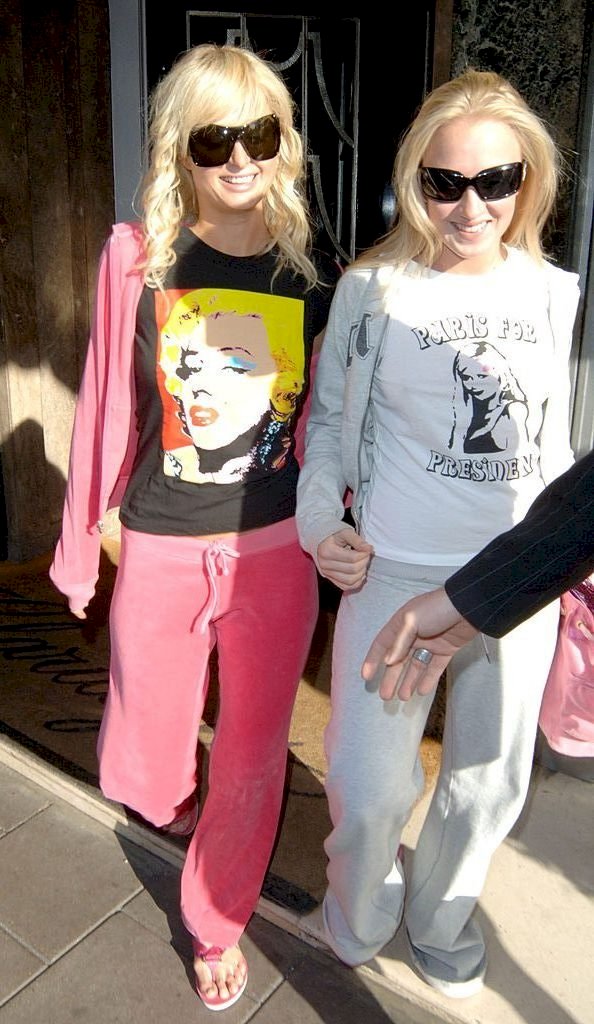 Getty Images
The Juicy Couture phenomenon officially hit in 2001 after a couple of tweaks were made to the design. Celebrities and their fans, and every other young woman flocked to get their hands on the cute sets.
Juicy Couture tracksuits sold quickly despite the $155 price tag. The brand generated about $605 million in sales and had over 100 stores by 2008. Unfortunately, things went downhill as soon as the recession hit.
"The recession inspired a movement towards minimalism, which was pretty much the opposite of what Juicy Couture embodied."

Says Irene Anna Kim
The Legendary Resurrection
Juicy Couture's bold look stopped resonating with fans during the recession, causing a massive drop in sales. By 2013, owners sold the brand for a measly $195 million compared to the profit they used to make.
Juicy Couture tried its first collaboration with Vetements in 2016, which caught Kylie Jenner's attention. Since then, there has been a Juicy resurgence among fashion lovers who love its comfort and luxury.