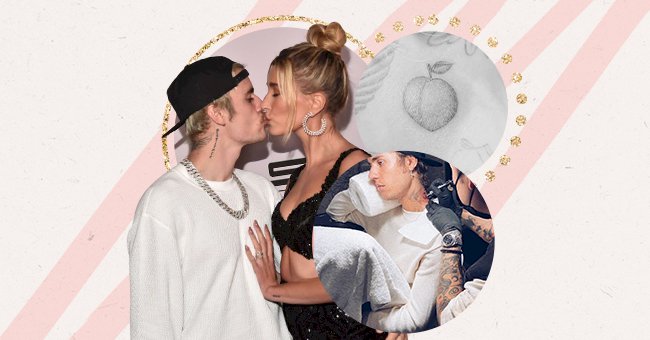 Justin And Hailey Bieber Get Matching Tattoos
Justin and Hailey are couple goals all of the time, and just when we think they can't get any cuter, they do. They are constantly supporting and cheering one another on, and they have done it again.
The couple has recently celebrated the success of Justin's song "Peaches" off of his "Justice" album in an adorable and very permanent way. We don't know a couple that could have pulled this off better.
The celebration is adorable, and we're swooning over how sweet this is.
'Peaches'
Justin released his song 'Peaches' off his 'Justice' album. The song quickly became extremely popular, with many people playing the music over videos of themselves dancing or simply lip-syncing to the song.
Hailey Bieber decided that while the song was gaining popularity, it needed a TikTok challenge attached to it because what is a song without it being a TikTok challenge, right? Hailey started the #PeachesMakeupChallenge, showing her support for her husband. The challenge took off almost immediately and has blown up since she first posted it. The challenge has even expanded from TikTok to include Instagram, too.
Tattoos
Both Hailey and Justin love getting inked. Justin has even said that he has no space left on his body on which to get inked. He has said that he doesn't want any tattoos on his hands, so that if he wears a suit, you will not see that he has tattoos.
Hailey also has many tiny tattoos placed all over her body, one of which was already dedicated to her husband. It was a tattoo put on her ring finger for the couple's first wedding anniversary.
Recently, the couple has added some new ink to their respective collections. On Justin's neck, he placed a tiny peach that represents the song. A day later, Hailey revealed that she had placed a similar peach on her arm near her elbow's crease.
While many people were incredibly supportive of the couple and their tattoos, Justin's mother was less than excited that he had added ink to his already-full collection. She commented on his Instagram post, saying, "Don't you have enough yet?" seemingly hoping that her son will eventually stop getting tattoos.