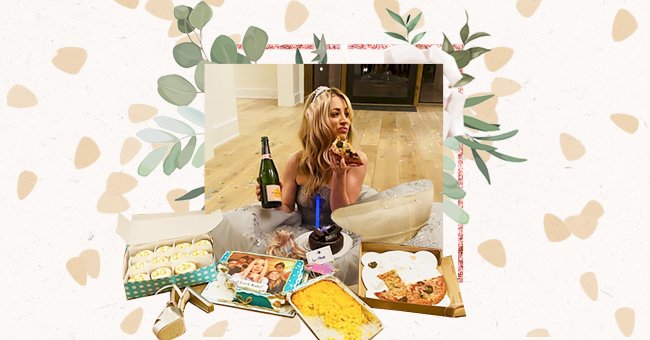 Kaley Cuoco Celebrates Losing At The Golden Globes With Hilarious Instagram Post
The Golden Globes awards were this weekend, and they were some big winners on the night. Those who didn't win proved to be great sports, like Kaley Cuoco, who joked about her loss.
Everybody knows that every awards ceremony has its winners and losers; how you take it depends on you. Being a good sport requires maturity, respect for the other nominees, and a sense of humor.
Kaley Cuoco reminded us why she is one of our favorite comedic actresses in Hollywood right now. The actor shared a hilarious post on Instagram after losing out on her Golden Globes nomination on Sunday.
Like A Champ
Kaley Cuoco may be used to winning, but she showed us that she makes an excellent loser as well. The hilarious actress presented the correct way to handle a loss on her Instagram page after the coveted event.
"I would like to thank...nevermind!!"

Writes Kaley Cuoco
In the hilariously captioned image, Kaley wears her awards ceremony ensemble with her heels kicked off. The actress looks disappointed as she holds champagne in one hand and a slice of pizza in the other.
Kaley's Nomination
Kayley Cuoco usually gets on stage for her work on 'The Big Bang Theory', but this time it was different. The talented performer received her first-ever Golden Globes nomination for her role in 'The Flight Attendant'.
Unfortunately, Kaley lost out on her first globe to Catherine O'Hara for her performance on Schitt's Creek. Other extremely talented nominees in their category included Lily Collins, Jane Levy, and Elle Fanning.
Always A Good Time
Although we are sure that Kaley would have loved a win, she took her last like a true champion anyway. The actor looked visibly excited for the Golden Globes night in her stunning grey Oscar De La Renta gown.
Television personality and celebrity stylist Brad Goreski likened the actress to Cinderella in an Instagram caption. Brad shared a few images of the beautiful Kaley, who looked like she was enjoying herself.
We are glad that Kaley could have a great time before and after the event in her gorgeous dress. Hopefully, we can get into her comments and ask about some leftover cake and pizza now.