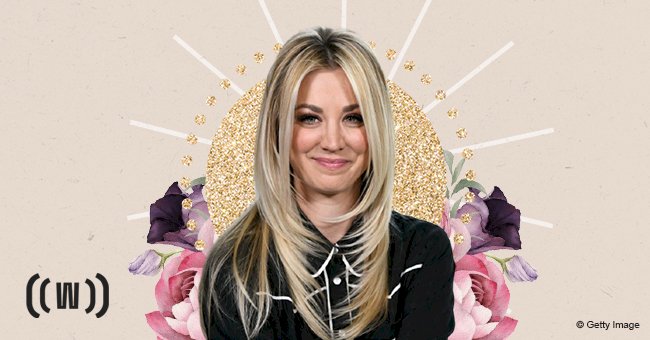 Kaley Cuoco Shares Workout Routine In Instagram Story Video
We'd all like to be a little more active, and Kaley Cuoco is motivation enough to get you to your first workout! Her workout doesn't look easy at all, but it's certainly inspiring!
Kaley Cuoco is motivated and determined when it comes to working out. She spends a lot of her time with her trainer Ryan Sorensen doing strength training exercises like boxing, working the vertical climbing machine, and hitting the battle ropes.
She doesn't let the pain of the workout scare her, which is quite inspiring; she battles it like a warrior with steel focus! Her workouts start with resistance band training which you may be thinking isn't that bad, but the intensity grows from there!
Battle Ropes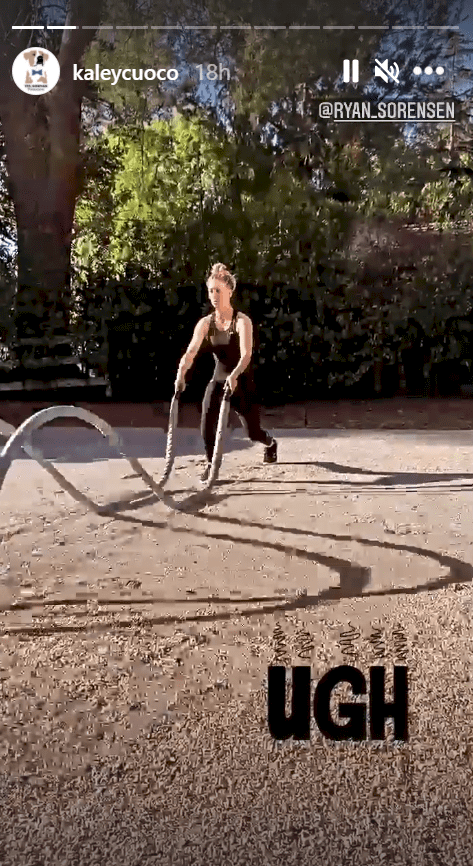 Instagram: Kaley Cuoco
She works on her upper and lower body simultaneously with the resistance bands, and after that, she's hitting the battle ropes. No biggy, for Kaley, those ropes are heavy and require you to engage every muscle in your body!
Standing in a squat position, you engage the muscles of your core, shoulders, back, chest, and arms to swing those ropes. It is certainly not an easy task because those are some heavy-duty ropes!
Boxing
After the ropes, she's back to using the resistance bands while working her abs through a series of sit-ups. Then it's time for one of her favorite workouts, boxing!
"If I'm doing yoga, we're doing it every day this week... Then I'm like, 'Oh my god, I have to switch,'"

says Kaley Cuoco.
Her current workout looks like a bit of everything and then some more, but she loves sticking to a type of workout every week. That's probably why it isn't her first boxing workout we're seeing.
Cardio
Next, she's on to the Versaclimber, which is a vertical climbing machine for a full-body workout! She is a huge fan of SoulCycle and even has her own bike at home to do her workout, which without a doubt, is intense!
She is the perfect inspiration to get yourself off the couch and back into the gym! She makes even the most intense workouts look like they're easy, so you might even be able to get a kick out of your own intense session!