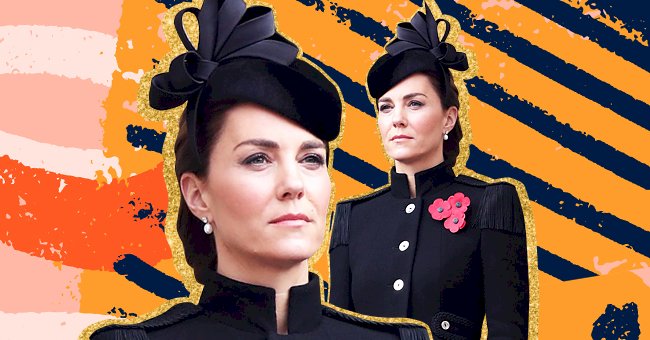 Kate Middleton Gives Classic Winter Coat A Stylish Upgrade
Who can don a coat quite like Kate Middleton? The duchess wore a bespoke Alexander McQueen coat to the Remembrance Day service.
Remembrance Day is a Memorial Day observed in Commonwealth member states. Since the end of the First World War, commemorations take place annually to remember armed forces who died in service to their country.
This annual event took place on November 8 under special covid restrictions. Members of the royal family and other British elites were in attendance.
Remembrance Day
(Photo by Aaron Chown - WPA Pool/Getty Images)
This year's Remembrance Day ceremony happens to fall when the UK is back on lockdown due to a second wave in the coronavirus pandemic. Nevertheless, the royal family honored British Commonwealth veterans at a downscaled version at the Centoph in London ceremony.
Queen Elizabeth along with her immediate family, thirty service members, and other distinguished leaders, who observed covid regulations by maintaining social distance attended. Among the family members in attendance was Cambridge's Duchess in an all-black ensemble to pay her respects to the fallen.
Kate's Coat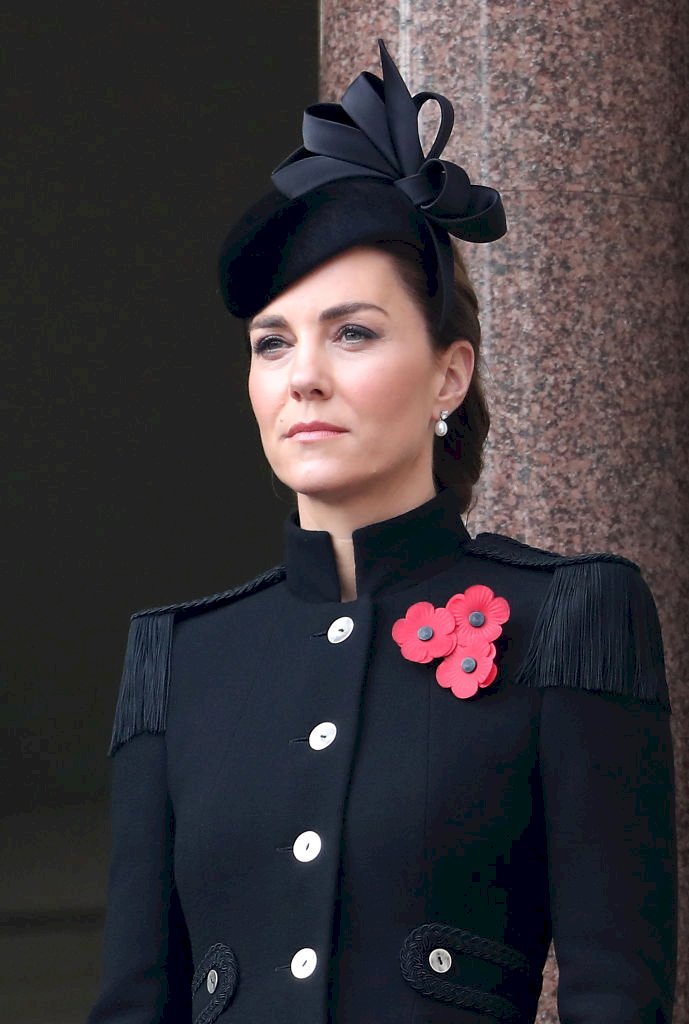 (Photo by Chris Jackson/Getty Images)
The Duchess of Cambridge, aged thirty-eight, wore a bespoke Alexander McQueen coat, which featured tassel shoulder detail, and was adorned with a poppy in commemoration of the occasion.
Middleton attended the scaled back commemorations alongside Prince Charles, Prince William, and other members of Britain's elite. She also donned a Philip Treacy hat and the Queen's diamond and pearl drop earrings. The duchess wore her hair sleeked back in a low bun.
The Ceremony
"This year, the @RoyalBritishLegion encouraged us all to take to our windows and doorsteps for a two minutes' silence at 11 am on Sunday, November 8, to remember and honor those who have sacrificed themselves to secure and protect our freedom."

wrote the Palace on Instagram alongside photos from the commemorative event.
The annual Remembrance Sunday March past at the Cenotaph did not occur this year because of the government restrictions. With the public unable to attend, the people observed the commemoration privately and paid their respects from home.