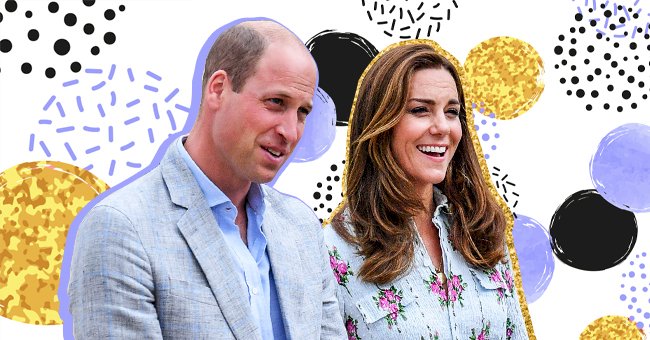 Kate Middleton Reveals Prince William Cooks For Her
The Duchess of Cambridge lets us in on Prince William's cooking skills and just how his kitchen skills played a role in him wooing her.
On A Berry Royal Christmas special, Duchess Kate revealed that her husband, Prince William, has been known to roll up his sleeves and cook a meal for his wife now and again, which is also something that he would do to impress her during the beginning of their relationship.
The couple spoke about family cooking and a lot more with "Great British Bake Off" star Marry Berry in a fun Christmas special in 2019. The Duke of Cambridge also shared the recipe for his classic Italian, homemade sauce for a new charity cookbook.
Princess Kate Speaks on William's Coking
Last year, Kate confessed that bolognese sauce was something of William's specialty. She also revealed that he tried to woo her with his kitchen skills while they were studying at the University of St Andrews in Scotland.
"In university days, he used to cook all sorts of meals. I think that's when he was trying to impress me! Things like Bolognese sauce".

Shares Middleton with Mary Berry on A Berry Royal Christmas.
Asked if he cooks for her now, Kate replied that her husband cooks sometimes and that he was particularly good at breakfast.
Prince William Speaks On His Cooking
The Duke of Cambridge, let us all in on his take of the classic Italian dish in a recipe book - A Taste Of Home. The book includes one hundred and twenty meals from the UK's top chefs and celebrities to mark the 40th anniversary of homelessness charity, The Passage.
William, who is The Passage's royal patron, admitted he wasn't an 'excellent chef'. However, he revealed his recipe because he believes that "sharing makes people who are experiencing homelessness feel right at home."
"I can do tea, Mary, but not cooking. Catherine is definitely the one who cooks, not me."

William admits in the program.
Other Royal Recipes
Prince William isn't the only royal to venture into the world of cookbooks. Meghan Markle has also previously helped a charity with a similar venture. In her first solo project as a royal, the Duchess of Sussex helped launch Together: Our Community Cookbook
The book was written to support families affected by the Grenfell Tower inferno. A book of fifty of Meghan's favorite recipes created by women from Grenfell's 'Hubb Community Kitchen' in west London. The book was set up in the wake of the devastating blaze in June 2017.