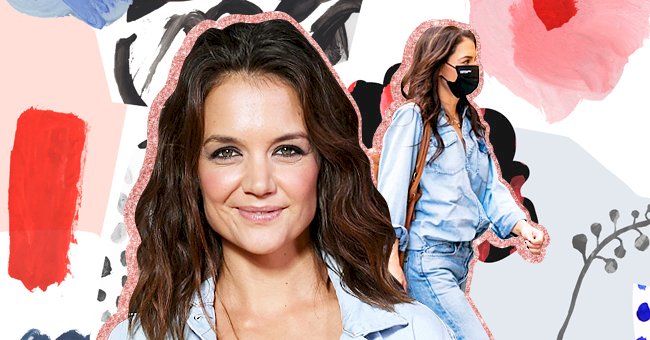 Katie Holmes Makes Statement In Denim & Celeb Fave Botega Veneta Sandals
Summer days are slowly dwindling. Before the warm weather abandons us entirely, Katie Holmes is going to ride it till the wheels fall off.
Actress Katie Holmes clutches to the remanets of a season that has said its farewells as she steps out in New York City. It appears 'playing by her own rules doesn't just apply to her new relationship but also as far as dressing according to the seasons goes.
Katie Holmes Hits The City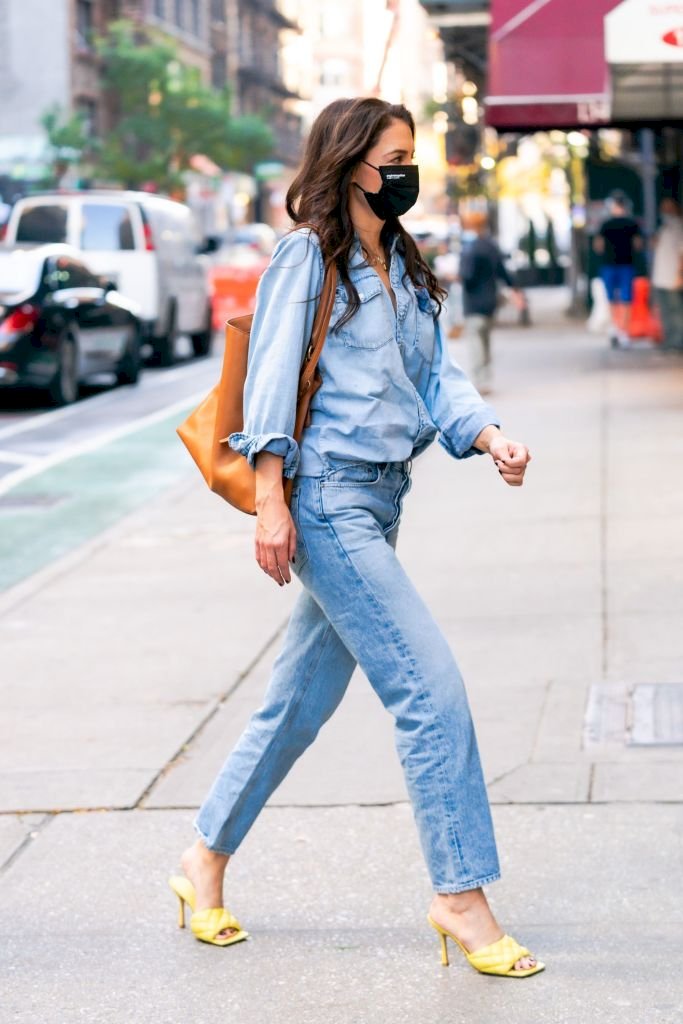 (Photo by Gotham/GC Images)
Katie Holmes headed out in New York City in a denim-on-denim ensemble. Vogue reports that she wore a bleached blue denim shirt with rolled-up sleeves and relaxed blue denim jeans.
Holmes, in a rare trip into the wilderness without her boyfriend, Emilio Vitolo Jr., Holmes chucked the rule book on seasons out into the cold. She paired a denim-on-denim look with bright yellow mules.
The Shoes
And while the outfit seemed simple enough, the actress' choice of footwear made the difference to the otherwise simple outfit.
Holmes hit the pavement in Bottega Veneta's quilted, square-toe mules in a sunny shade of yellow. Retailing for $815, the sandals were a street style hit at fashion weeks around the world this year. They have and have also been a favorite with Rihanna, Kim Kardashian West, and other stylish stars.
To Complete The Look
Holmes's outfit included her go-to leather tote bag and a minimalist necklace. Her hair was in its usual loose waves, and she wore a black Evolvetogether face mask, as per the city's COVID-19 regulations.
In a sit-down with Vogue Australia, Holmes shared her hopes for a reformed society at the end of this tunnel that is the pandemic.
"My fingers are crossed that what began as shock will end in hope. And that our deepened empathy towards one another is what we will carry with us into 2021 and beyond."

Wrote Holmes