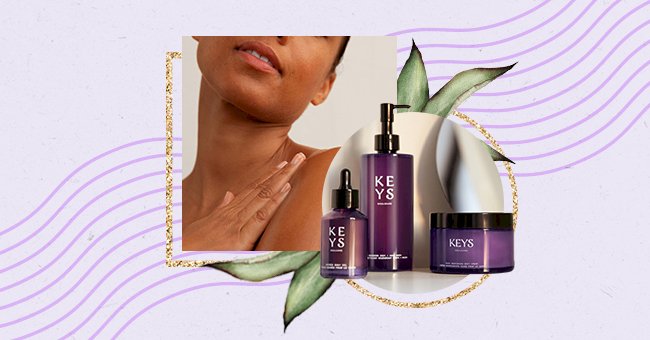 Keys Soulcare Launches Body Care Products
Alicia Keys is continuing on her mission to redefine beauty and self-care with her three new indulgent body care products.
Last year, Alicia Keys released her refreshing beauty brand called Keys Soulcare. The brand looks to create soothing rituals out of your skincare regimen, redefining some of the common ways people perceive beauty as a deeper concept than skin deep.
The offerings from Keys Soulcare, including a scented candle, an indulgent aura mist, and a cleanser, among other comforting, were designed to form part of a ritual of self-care. And now, the skincare brand is coming out with new products created for body care.
Keys Soulcare Body Care Products
Recently the artist and New York Times best-selling author revealed that the brand would be offering products to adorn your body. The new collection, developed with board-certified dermatologist Dr. Renée Snyder, is clean, gentle, and cruelty-free.
The initial release of the body care collection includes three initial creations: Renewing Body + Hand Wash, Rich Nourishing Body Cream, and Sacred Body Oil. Each of the new offerings aligns with the brand's dedication to restorative self-care rituals.
Additionally, they're also packed with the kind of ingredients you want to see in skincare and free of parabens, phthalates, sulfates, and formaldehyde.
The Products
In line with the rest of the brand's offerings, the body care products also harness the power of manifestation. Each of the products is attributed to a soul-empowering affirmation.
Bearing the affirmation, "I love myself as I am," the Renewing Body + Hand Wash ($24) is formulated with nourishing and purifying sage and oat milk.
The Rich Nourishing Body Cream ($36) is packed with antioxidant-rich plant-powered ingredients. The accompanying affirmation is, "My body is a vessel for love, light and strength."
Last but not least is the Sacred Body Oil ($25). The ingredients list includes marula oil, baobab oil, and jojoba oil, which is touted for its ability to hydrate and condition the skin without clogging pores. The nourishing oil goes with the affirmation, "Everything I do is an act of creation."
Availability
For those looking to get their inside-out glow courtesy of Keys Soulcare, the body care collection is promised to be available online and in-store from July 19 from selected retailers and the Key Soulcare website.